Check out these accounting resume examples for a financial services career. Bookkeeping, accountants, and bank tellers produce financial records for organizations.
They record financial transactions, update statements, and check financial records for accuracy.
[portfolio style="grid" cat="accounting-finance-resumes" number="-1″ pagination="number" numbermore="6″ image_type="vertical" filter="false" column="3″ all_text="All" lightbox="fasle" /]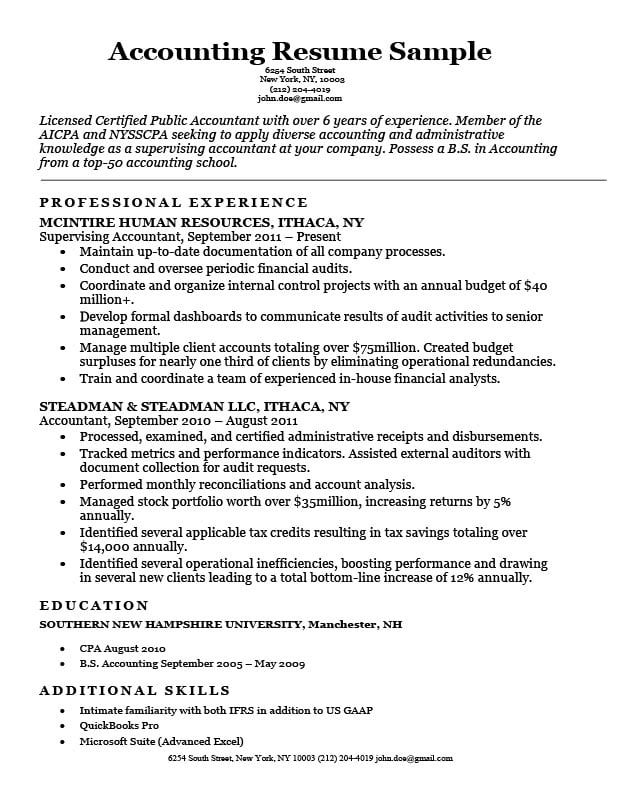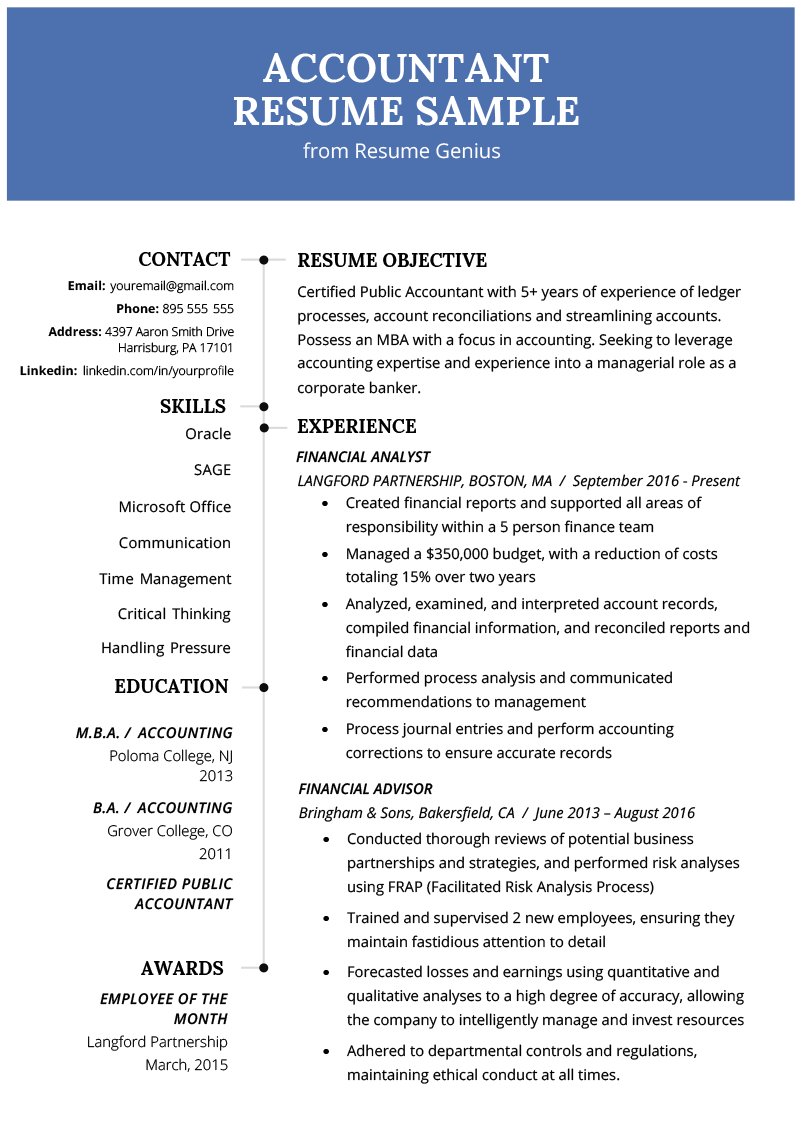 Accounting Clerk Resume Sample
The responsibilities of accounting clerks frequently vary by level of experience. Entry-level accounting clerks may post details of transactions (including date, type, and amount), add up accounts, and determine interest charges. They may also monitor loans and accounts to ensure that payments are up to date.
Accounting clerks typically work for larger companies and have more specialized tasks. Their titles, such as accounts payable clerk or accounts receivable clerk, often reflect the type of accounting they do.
Accounts Payable Specialist Resume Sample
Bank Teller Resume Sample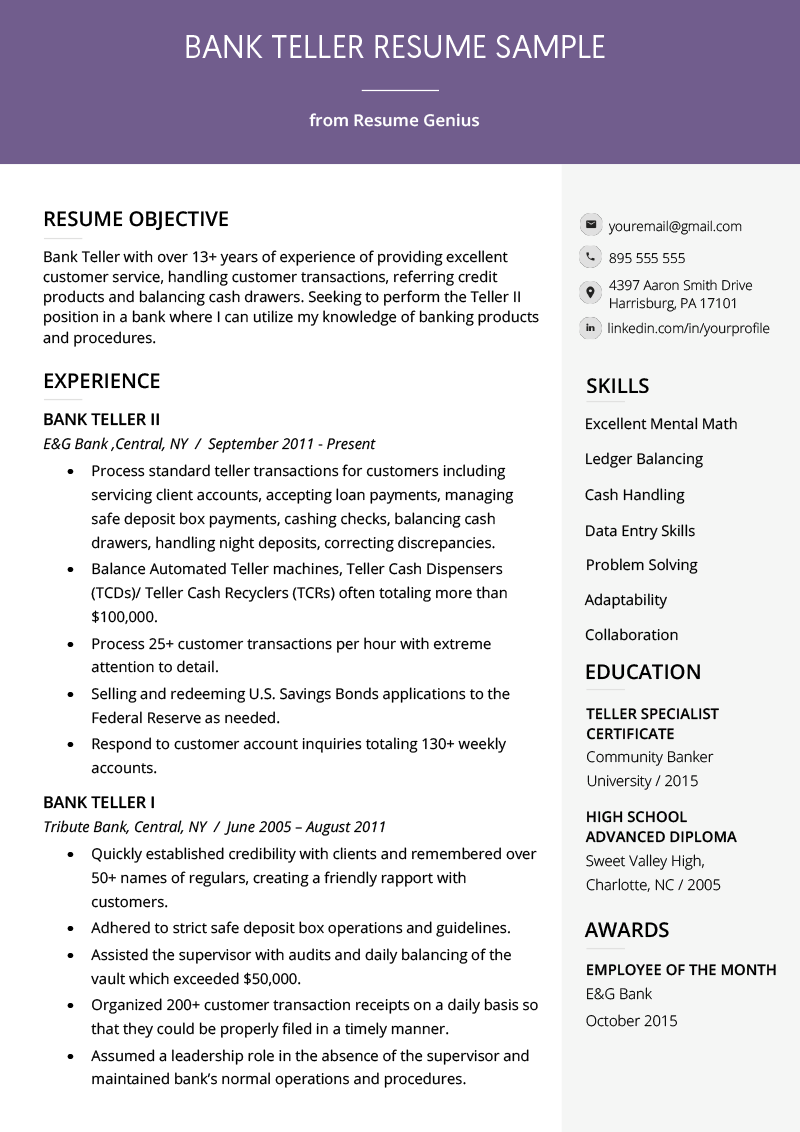 Bookkeeper Resume Examples
Bookkeepers are responsible for some or all of an organization's accounts, known as the general ledger. They record all transactions and post debits (costs) and credits (income).
With a steady job outlook, bookkeepers have a highly marketable skill that employers will be looking for. Use these resume samples to highlight your skills, experience, and education. Be sure to download this resume and cover letter checklist to make sure your documents are perfect.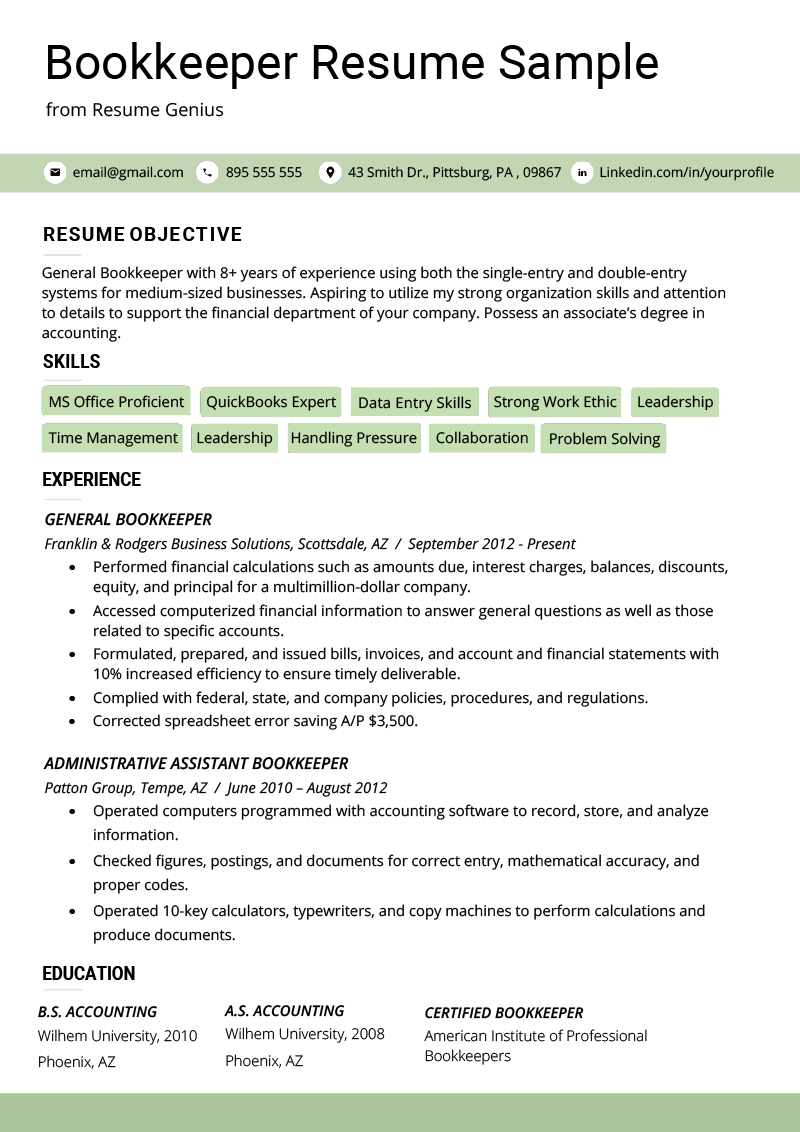 Certified Public Accountant CPA Resume
Certified Public Accountants (CPAs), have their own businesses or work for public accounting firms. Publicly traded companies are required to have CPAs sign documents they submit to the Securities and Exchange Commission (SEC), including annual and quarterly reports.
CPAs are licensed by their state's Board of Accountancy. Becoming a CPA requires passing a national exam and meeting other state requirements.
Almost all states require CPA candidates to complete 150 semester hours of college coursework to be licensed, which is 30 hours more than the usual 4-year bachelor's degree.
Many schools offer a 5-year combined bachelor's and master's degree to meet the 150-hour requirement, but a master's degree is not required.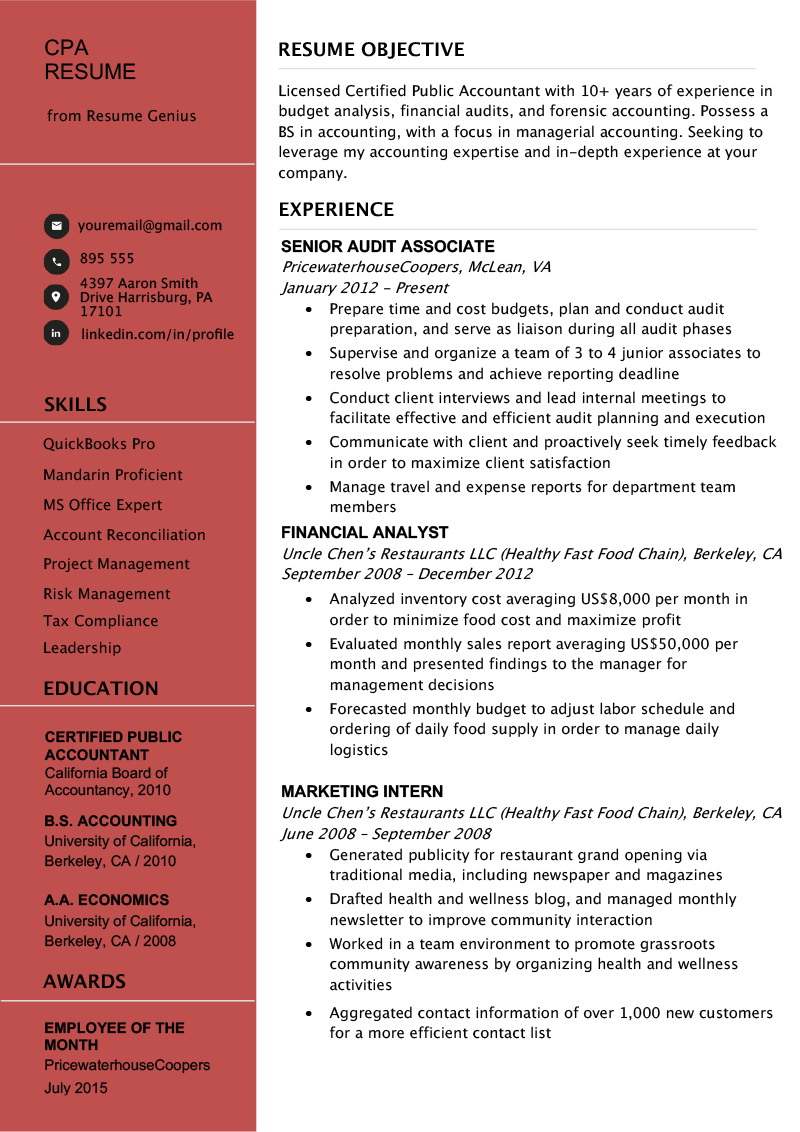 Occupational data and descriptions provided Bureau of Labor Statistics, U.S. Department of Labor, Occupational Outlook Handbook, Accountants and Auditors,