As an actuary, you are a powerhouse at producing charts, tables, and reports. Calculations make your heart flutter. You don't believe in crystal balls. Because, after all risk assessments don't lie. By the way, the INTP personality type is seriously drawn to this math profession. After all, being an actuary is all about numbers and connecting the data. People eeew!
Actuaries have inquisitive minds, so you might be wondering what your personality type is. You can go to 16Personalities to find out.
3 Reasons Why Being an Actuary is Awesome
Before we get to the vision board making, let's talk about why actuaries are awesome. This additional pep-talk will not only bring up your vibes about your work, it will also get you enthused about trying the vision board thing. Your intentions and energy will make your vision board a powerful manifesting machine.
Actuaries are Fearless About the Future
As you know, your awesomely nerdy job is crucial to the insurance industry. While you deftly analyze the financial costs of risk and uncertainty, it's clear your strong analytical abilities know no bounds. As we've all learned in 2020, new risks emerge and your profession has infinite job security. In fact, actuarial jobs have a bright outlook, according to the U.S. Department of Labor.
Actuary Statistical Methods are a Giant Security Blanket for the Rest of Us
When it comes to analyzing risk and liability, you don't even break a sweat. Your penchant for staying cool and collected might be due to the INTP's logical and laidback approach to life.
Instead of freaking out at the disastrous possibilities, you employ your mathematics, statistics, and financial knowledge to assess the risk of potential events. In other words, your stellar statistical methods, keep our pension plans solvent, instill our faith in the insurance industry and make the world a stable place.
You Know the Risks and Plan Accordingly
For instance, is that midnight Chipotle burrito bowl (with extra guac of course) worth the heartburn? Heck ya! You're a pro at developing policies to minimize the cost of that risk, i.e. you always keep a canister of Tums in the nightstand.
More importantly, you saw 2020 coming a mile away and, as a result, invested heavily in Charmin.
But enough about you and your wonderfully numbers-wizarding job. Let's get to the vision board.
Vision Board Supplies
First, you'll need a few supplies in order to make your vision board. It's important to note, you can make an old-school, paper vision board, or you can make a vision board online.
For both types of vision boards you'll need:
An open mind — First of all, you'll need to be open to the possibilities, not put your probability spin on this project. Just be open to the idea that all things are possible with the universe on your side.
Positive Affirmations, words and quotes — Secondly, you'll need a good selection of positive affirmations, quotes and words that trigger you in a good way. Later in the article, you'll see that we've provided some of these for you. You're welcome.
Art, Photos — Finally, you'll need some visuals to make your vision board. These items can be photographs, drawings, charts or anything that will remind you of what you want to manifest.
Time to think and create — When you make your vision board, it's important to set aside time to think about what you want to create. While you may be tempted to work on it between projects at work or while your kids are having screen time, you should set time aside specifically for this task. Your dreams deserve it.
To make a paper vision board you'll also need:
Poster board, card board, or foam board to be the design surface.
Glue or tape
Scissors
A ruler or other straight edge
Job Affirmations for an Actuary
When building your vision board, you'll want to include a few of these actuary affirmations that will boost your career confidence. Affirmations are a powerful ninja mind trick to get you thinking positively about your job.
I am a statistical data rock star.
I weigh the cost of uncertainty with ease.
I minimize risk and maximize profitability with the best outcome in mind.
I speak with charts, tables, and reports.
Uncertainty is my future.
I am a stickler for details and that's ok.
Math, algebra, geometry, calculus and statistics are my love languages.
My superpowers save money and lives.
Teams make dreams happen.
I analyze the possibilities.
Empowered, ambitious and well-paid.
I take risk and show it who's boss.
Risk is my reward.
Super Model Material
Vision Board Basics
Since you are somewhat traditional, you want to create a vision board that is clear and neat. There is no right or wrong way to create a vision board. Its words and pictures should resonate with you. Before we get to some ideas for your vision board, let's go over the basics.
What is a Vision Board?
A vision board, often called a dream board is actually pretty simple. This article in O Magazine by Oprah gives a great definition of a vision board. In it, media and life coach Zakiya Larry, says a vision board is a visual representation of your goals.
You can use photos and text to create a picture of what you want. The picture should be displayed where you see it regularly so your mind will focus on what you want.
How Does a Vision Board Work?
A vision board works the same way a pile of laundry on a chair. That pile of crumpled T-shirts reminds you that you need to fold laundry. When you see something, then you think something. In the case of the laundry, you may think "I don't want to fold laundry," or "I'll do that later."
Similarly, a vision board is a tangible reminder of what you want to accomplish. A career vision board helps you focus on career goals and reminds you why you chose your profession in the first place.
The vision board, unlike the laundry should trigger positive thoughts such as "Oh yeah, I got this," or "This is why I love my job."
These positive thoughts about your work become part of your subconscious. Subsequently, your mind, without you actually realizing it, creates opportunities that supports your thoughts.
For example, in her book E-Squared: Nine Do-It-Yourself Energy Experiments That Prove Your Thoughts Create Your Reality, Pam Grout tells us to think about yellow butterflies. As you think more often about those random little butterflies, you start noticing more yellow butterflies.
Likewise, as you focus your thoughts on your career goals, you start noticing opportunities to make those goals happen. Now let's get started with those vision board ideas.
Vision Board Ideas for Actuaries
Digital Vision Boards
This first idea is as reminder that a vision board doesn't have to be paper and glue. In fact, there are online vision board makers that you can use. This list from Develop Good Habits includes free graphic design software such as Canva and PicMonkey.
These free programs are typically used for editing photos or making social media posts, but why not use them to create a vision board wallpaper for your phone?
Digital Vision Board Examples
Vision Board Templates
A vision board template can help you keep things nice and neat. When you have the business sense and financial skills to boot, you know that being organized makes your work easier. A spreadsheet is a perfect example of how format meets function.
Is Being an Actuary a Good Career Match for You?
According to the O*NET career and personality test, this profession appeals to people with conventional, investigative and enterprising interests.
Conventional occupations frequently involve following set procedures and routines.
These occupations can include working with data and details more than with ideas.
Usually there is a clear line of authority to follow. Assessing financial risk is a highly structured with procedures and policies to assure that the outcome is accurate.
Investigative occupations frequently involve working with ideas, and require an extensive amount of thinking.
These occupations can involve searching for facts and figuring out problems mentally. Actuaries have to focus on the problem and determine potential risk from all angles.
Finally, enterprising occupations frequently involve starting up and carrying out projects. These occupations can involve leading people and making many decisions. Sometimes they require risk taking and often deal with business.
INTP personality types natural numbers people. They excel in math and analyzing data. They love finding patterns and don't really need interaction with people to get the job done.
Actuaries are Tech and Team Savvy
Most actuarial work is done with computers. Actuaries use database software to compile information.
They use statistics and modeling software to forecast the likelihood of an event occurring. They also calculate the potential costs of the event if it does occur.
As part of the actuary job description, an actuary must also decide if the insurance company has the money to pay future claims.
A lot of actuaries work as part of a team of managers and professionals in other fields, such as accounting, underwriting, and finance.
For example, some actuaries work with accountants and financial analysts to set the price for security offerings or with market research analysts to forecast demand for new products.
Other Job Titles for Actuary
Actuarial Analyst
Actuarial Associate
Actuarial Consultant
Actuary
Consulting Actuary
Health Actuary
Pricing Actuary
Pricing Analyst
Product Development Actuary
Retirement Actuary
Where Do Actuaries Work?
As you might guess from the actuary job description, most actuaries work at insurance companies, where they help design policies and determine the premiums that should be charged for each policy.
They must ensure that the premiums are profitable yet competitive with other insurance companies.
Actuaries held about 22,260 jobs in 2019. The largest employers of actuaries were:
| | |
| --- | --- |
| Finance and insurance | 71% |
| Professional, scientific, and technical services | 15% |
| Management of companies and enterprises | 6% |
| Government | 4% |
| Self-employed workers | 1% |
Actuary Specialties
Actuaries in the insurance industry usually have a specialty. Here is an actuary job description for some of the more popular choices.
Health insurance actuary job description: These actuaries help develop long-term care and health insurance policies by predicting the costs of care under the terms of an insurance contract.
Life insurance actuary job description: are tasked with figuring out annuity and life insurance policies for individuals and groups.
Property and casualty insurance actuary job description: They help develop insurance policies to protect people from property loss and liability. Property loss can come from accidents, natural disasters, fires, and theft.
Some actuaries put their skills to work in financial matters outside of the insurance industry. For example, they work on investment strategies.
Pension and retirement benefits actuary job description: These actuaries design, test, and evaluate company pension plans. They have to determine if future funds will be enough to pay out on future benefits. They report the results to the federal government.
Pension actuaries also help businesses develop other types of retirement plans, such as 401(k)s and healthcare plans for retirees. In addition, they provide retirement planning advice to individuals.
Enterprise risk actuary job description: These professionals identify any risks, including economic, financial, and geopolitical risks that may affect a company's short-term or long-term objectives.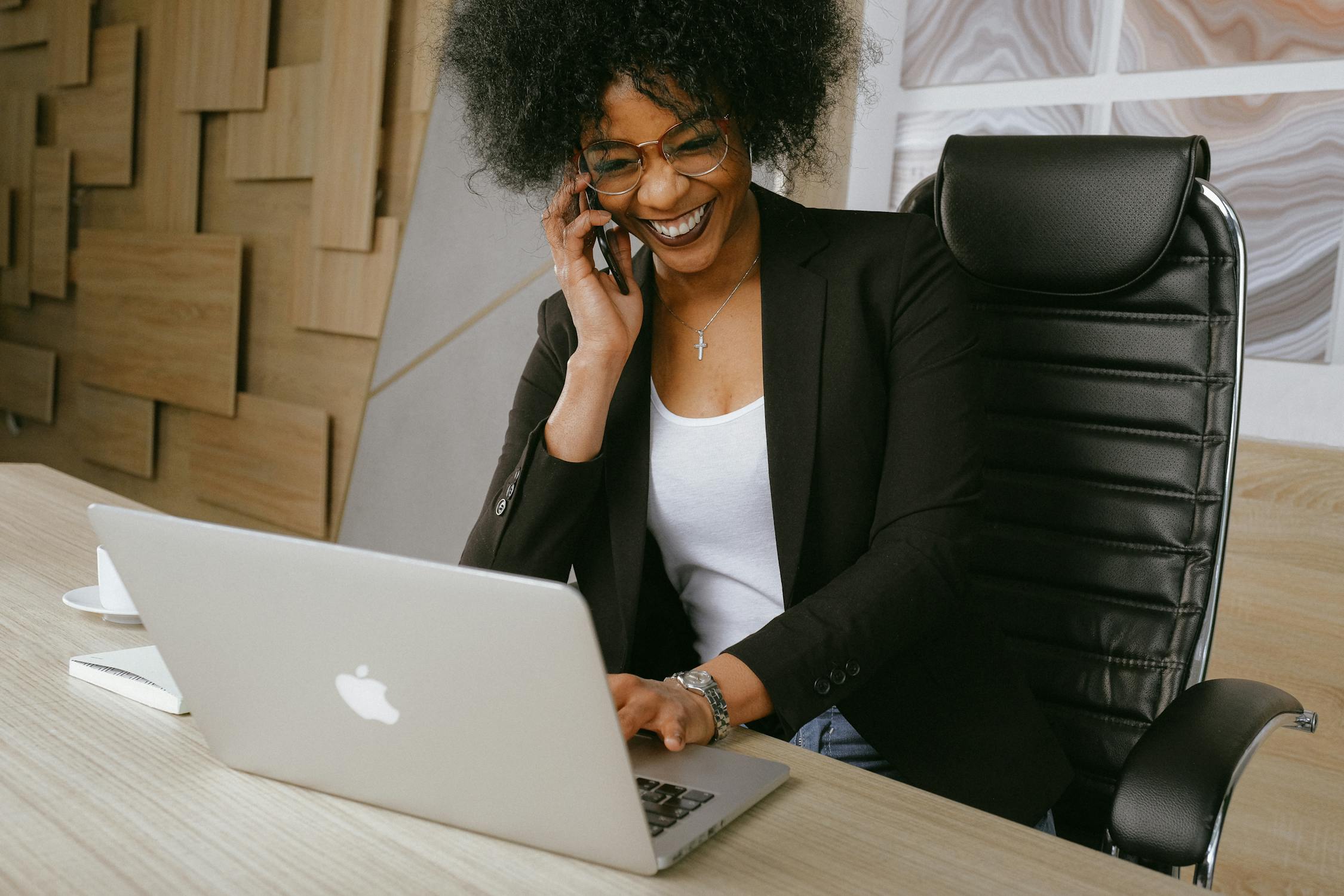 How to Become an Actuary
Knowledge
Skills
Abilities
Education
Actuaries need a bachelor's degree and must pass exams to become certified.
Actuaries need a bachelor's degree, typically in mathematics, actuarial science, statistics, or some other analytical field. Students must complete coursework in:
Economics
Applied statistics
Corporate finance
Students also should take classes outside of mathematics and business to prepare them for a career as an actuary.
Coursework in computer science, especially programming languages, and the ability to use and develop spreadsheets, databases, and statistical analysis tools, are valuable.
Classes in writing and public speaking will improve students' ability to communicate in the business world.
Two professional societies—the Casualty Actuarial Society (CAS) and the Society of Actuaries (SOA)—sponsor programs leading to full professional status. The CAS and SOA offer two levels of certification: associate and fellow.
How Long Does It Take to Be an Actuary?
It typically takes 4 to 7 years for an actuary to earn the associate-level certification, because each exam requires hundreds of hours of study and months of preparation.
After becoming associates, actuaries typically take 2 to 3 more years to earn fellowship status.
The SOA offers fellowship certification in five separate tracks:
life and annuities
group and health benefits
retirement benefits
investments
finance/enterprise risk management
Advancement
Most entry-level actuaries start out as trainees. They are typically on teams with more experienced actuaries who serve as mentors.
At first, they perform basic tasks, such as compiling data, but as they gain more experience, they may conduct research and write reports.
Beginning actuaries may spend time working in other departments, such as marketing, underwriting, and product development, to learn all aspects of the company's work and how actuarial work applies to each one.
Most employers support their actuaries throughout the certification process.
For example, employers typically pay the cost of exams and study materials.
Many firms provide paid time to study and encourage their employees to set up study groups. Employees usually receive raises or bonuses for each exam that they pass.
Sample Resumes
How Much Do Actuaries Make?
The median annual wage for actuaries was $108,350 in May 2019. Half of the workers in this job earned more than that amount and half earned less. The lowest 10 percent earned less than $64,860, and the highest 10 percent earned more than $193,600.
The average salary for actuaries was $120,970 as of May 2019.
2019 Actuary Salaries: Which State Pays the Most?
Location
# Employed
Median
Salary
Connecticut
1,350
*
Virginia
330
*
New York
2,330
$ 137,510
Washington
420
$ 131,750
District of Columbia
160
$ 126,070
North Carolina
**
$ 123,200
Colorado
220
$ 114,610
Mississippi
**
$ 113,510
Massachusetts
1,160
$ 112,930
California
1,630
$ 111,680
New Jersey
850
$ 110,100
Pennsylvania
1,510
$ 109,790
Alabama
100
$ 109,250
Kentucky
210
$ 106,430
Florida
680
$ 105,250
Wisconsin
630
$ 103,950
Georgia
250
$ 102,870
Illinois
1,970
$ 102,670
Tennessee
**
$ 102,450
Iowa
460
$ 102,050
Texas
1,080
$ 101,810
Arizona
150
$ 100,320
Minnesota
460
$ 100,010
Missouri
300
$ 99,360
Indiana
240
$ 98,750
Kansas
430
$ 97,880
Rhode Island
80
$ 96,860
Maine
100
$ 96,840
Ohio
1,580
$ 96,690
Maryland
540
$ 95,290
Oregon
210
$ 94,460
Nebraska
450
$ 92,350
Idaho
40
$ 88,990
Michigan
740
$ 86,920
South Carolina
60
$ 76,240
Puerto Rico
40
$ 57,540
Utah
150
$ 53,970
BLS.gov
More Resources
For more information about actuaries, visit American Academy of Actuaries
For more information about actuaries in property and casualty insurance, visit Casualty Actuarial Society
For more information about actuaries in life and health insurance, retirement benefits, investments, and finance/enterprise risk management, visit Society of Actuaries
For more information about how to become an actuary, visit Be an Actuary
Job Search Tools
Data and statistics for this occupation were provided by the Bureau of Labor Statistics.