Administrative assistants perform routine clerical and administrative duties. They organize files, prepare documents, schedule appointments, and support other staff.
Duties
Answer telephones and take messages or transfer calls
Schedule appointments and update event calendars
Arrange staff meetings
Handle incoming and outgoing mail and faxes
Prepare memos, invoices, or other reports
Edit documents
Maintain databases and filing systems, whether electronic or paper
Perform basic bookkeeping
They use computer software to create spreadsheets; manage databases; and prepare presentations, reports, and documents. They also may negotiate with vendors, buy supplies, and manage stockrooms or corporate libraries.
Administrative Assistant Resume Examples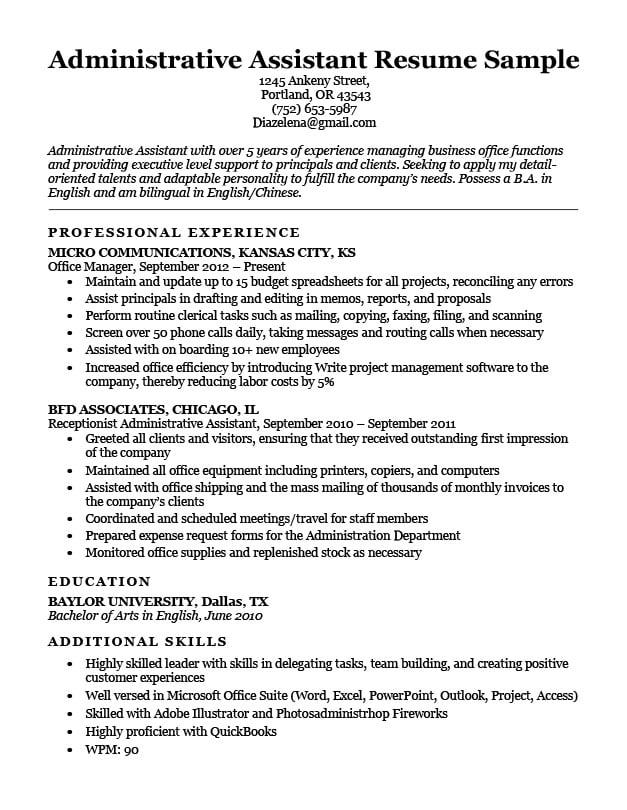 Administrative Coordinator Resume Sample
Clerical Resume Example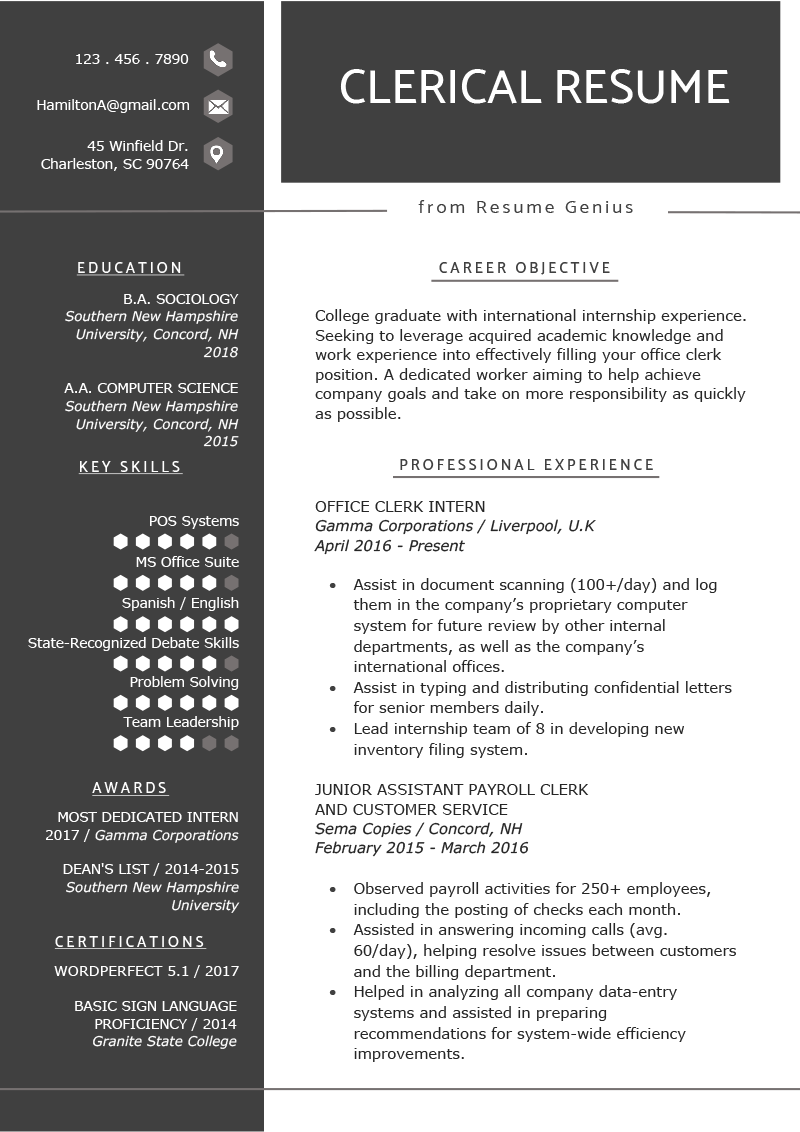 Data Entry Clerk Resume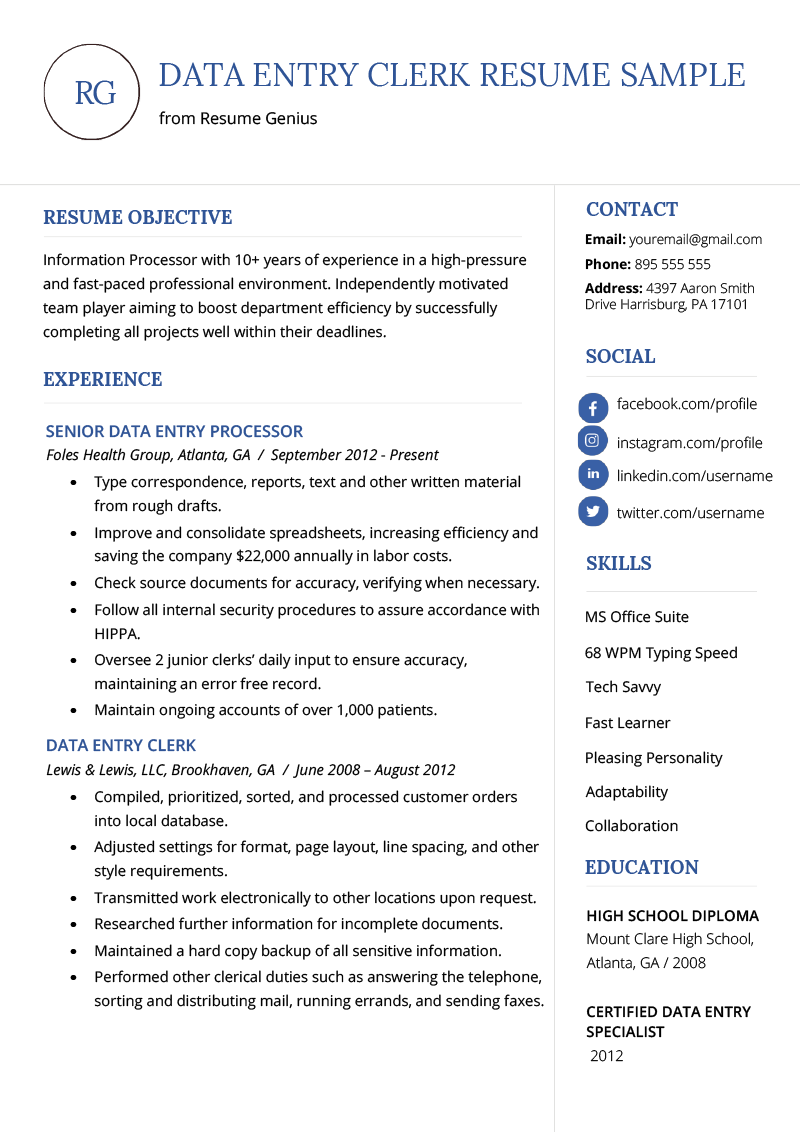 Executive Administrative Assistant Resume Samples
Executive administrative assistants provide high-level administrative support for an office and for top executives of an organization.
They often handle more complex responsibilities, such as reviewing incoming documents, conducting research, and preparing reports. Some also supervise clerical staff.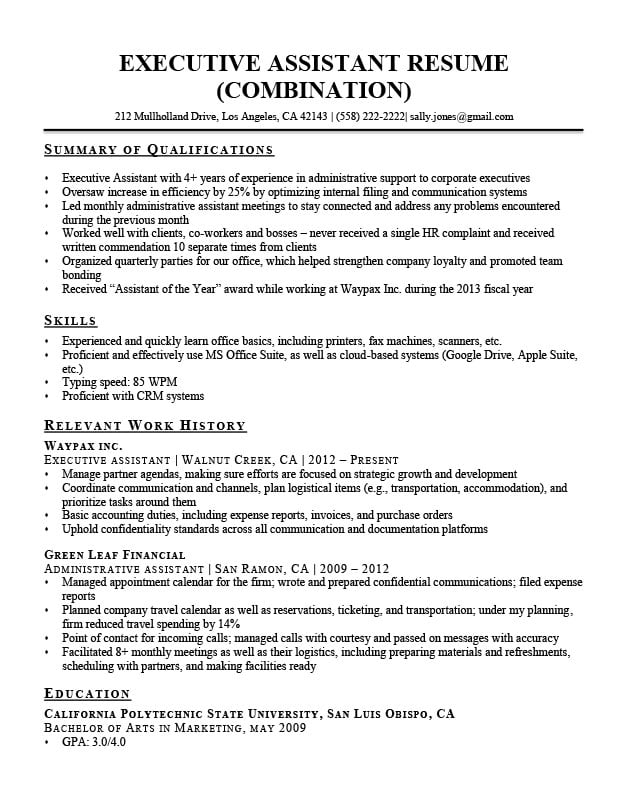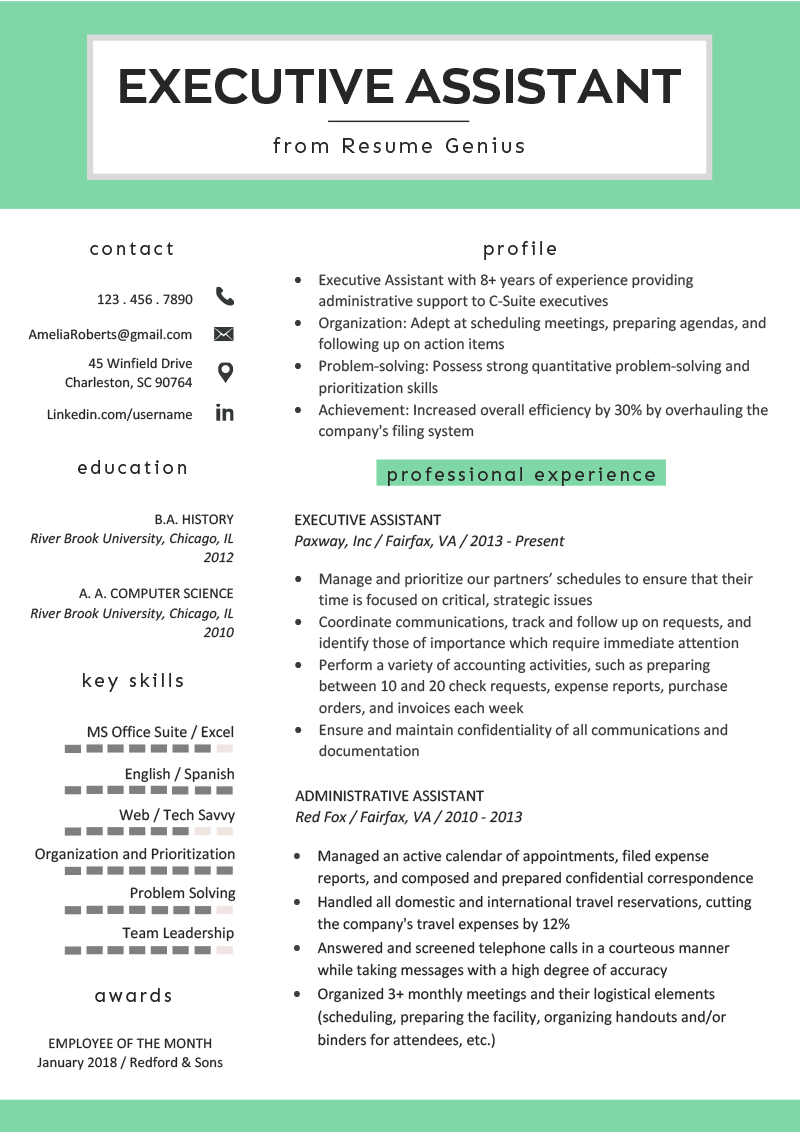 Human Resources Resume Examples
Human resources specialists recruit, screen, interview, and place workers. They often handle tasks related to employee relations, compensation and benefits, and training.
Applicants seeking positions as a human resources specialist usually must have a bachelor's degree in human resources, business, or a related field.
Coursework typically includes business, industrial relations, psychology, professional writing, human resource management, and accounting.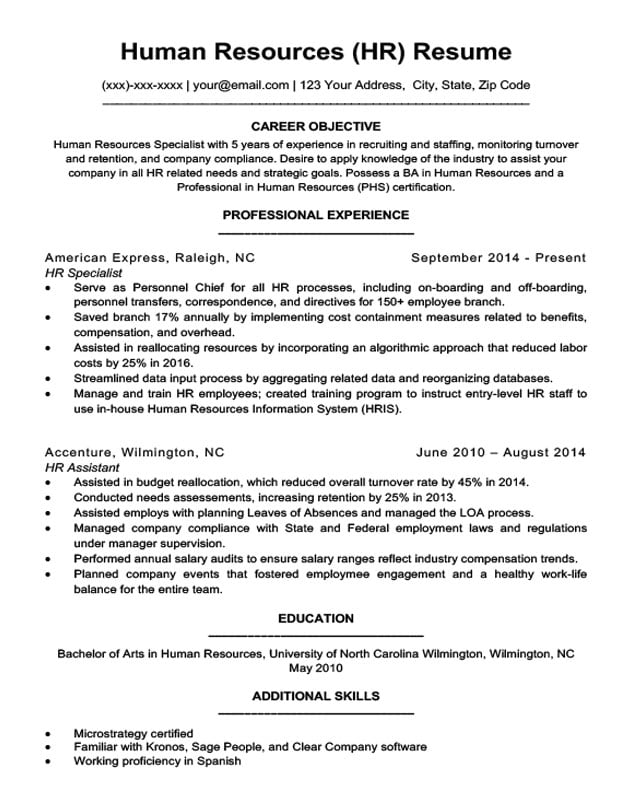 Office Assistant Resume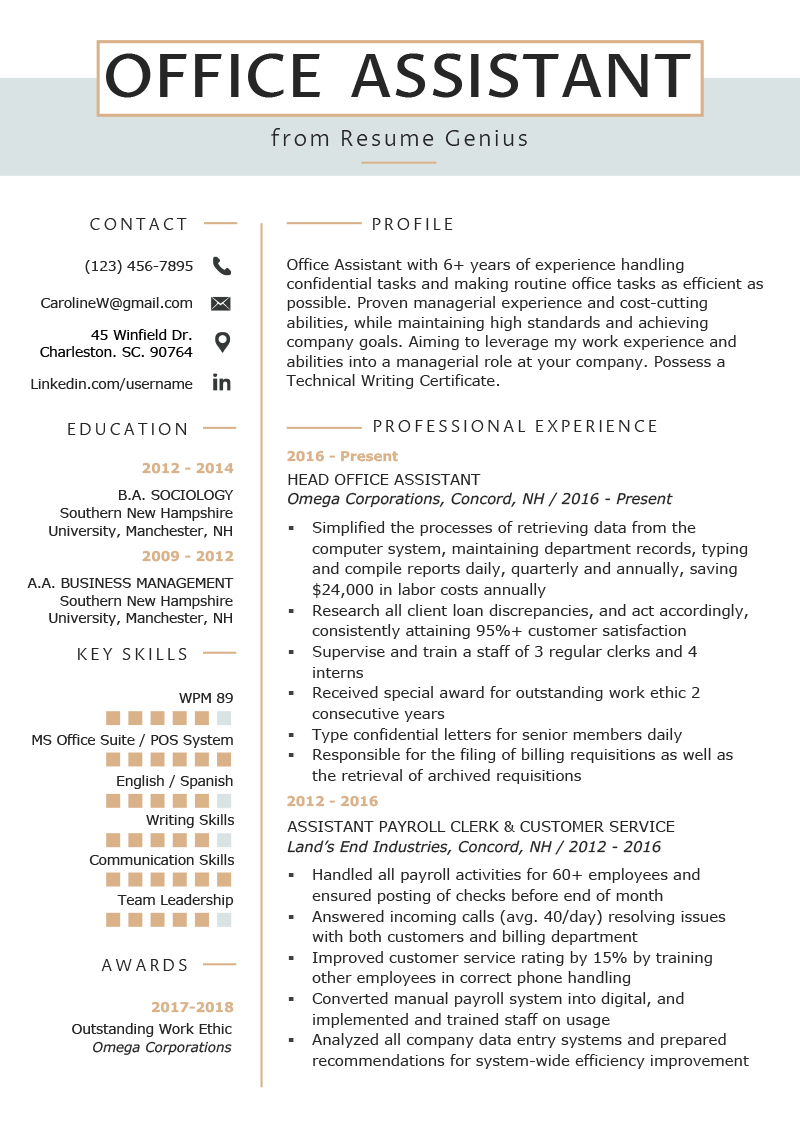 Office Manager Resume
Operations Manager Resume
Receptionist Resume Samples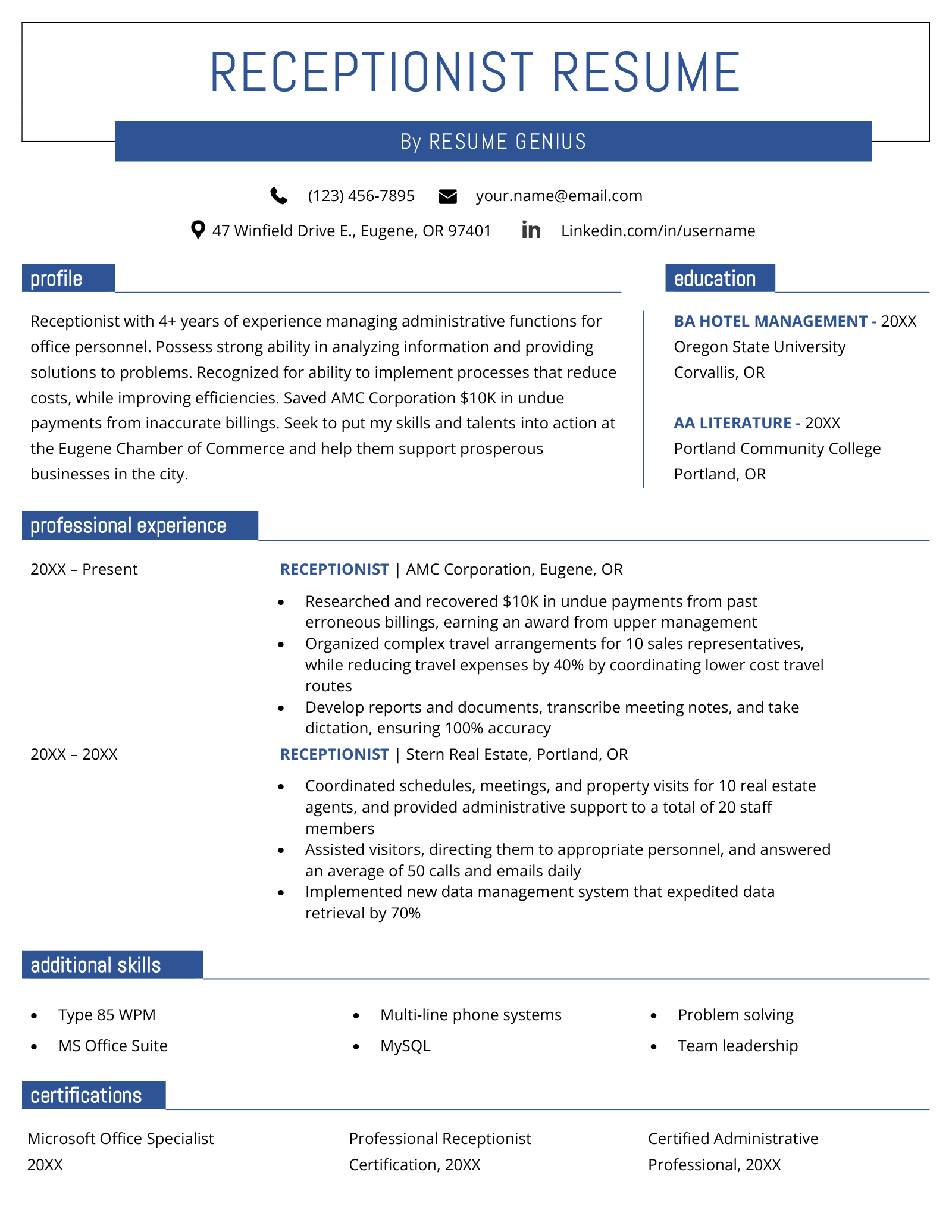 Occupational data and descriptions provided Bureau of Labor Statistics, U.S. Department of Labor, Occupational Outlook Handbook, Secretaries and Administrative Assistants.