Actors express ideas and portray characters in theater, film, television, and other performing arts media. They interpret a writer's script to entertain or inform an audience.
Duties
Read scripts and meet with agents and other professionals before accepting a role
Audition in front of directors, producers, and casting directors
Research their character's personal traits and circumstances to portray the characters more authentically to an audience
Memorize their lines
Rehearse their lines and performance, including on stage or in front of the camera, with other actors
Discuss their role with the director, producer, and other actors to improve the overall performance of the show
Perform the role, following the director's directions
Most actors struggle to find steady work, and few achieve recognition as stars. Some work as "extras"—actors who have no lines to deliver but are included in scenes to give a more realistic setting. Some actors do voiceover or narration work for animated features, audiobooks, or other electronic media.
Actor Resume Examples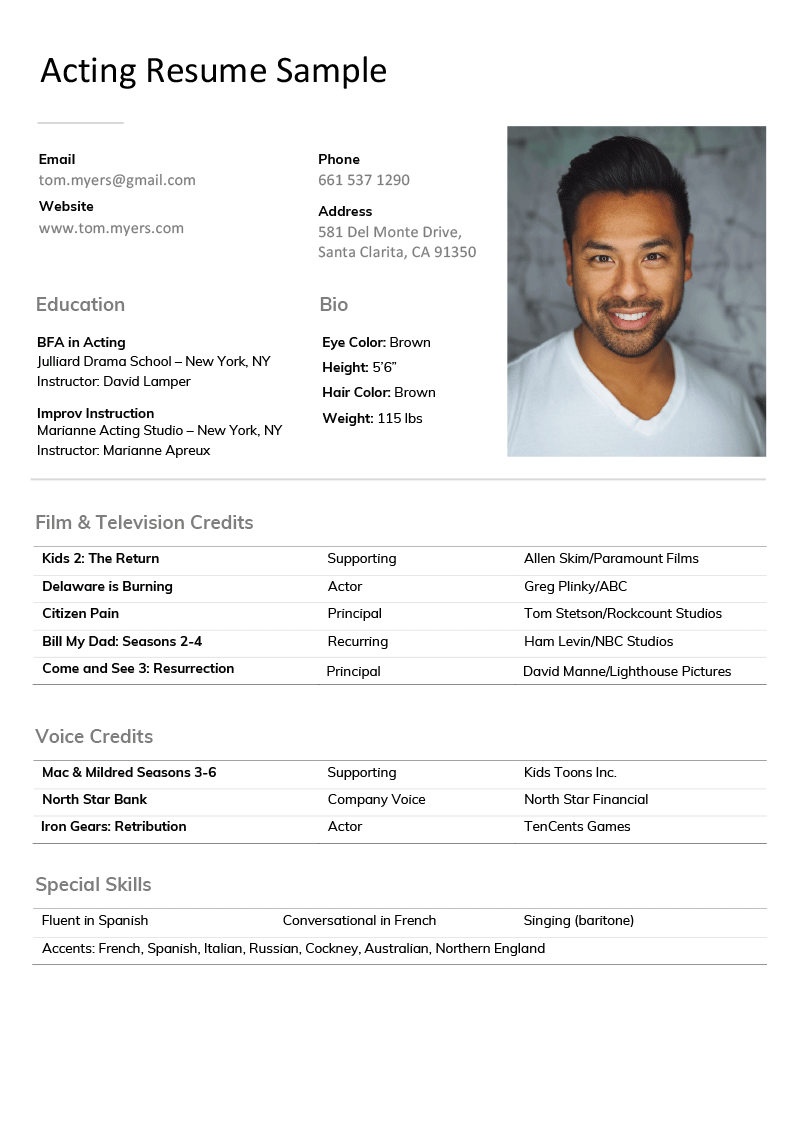 Events Planner Resume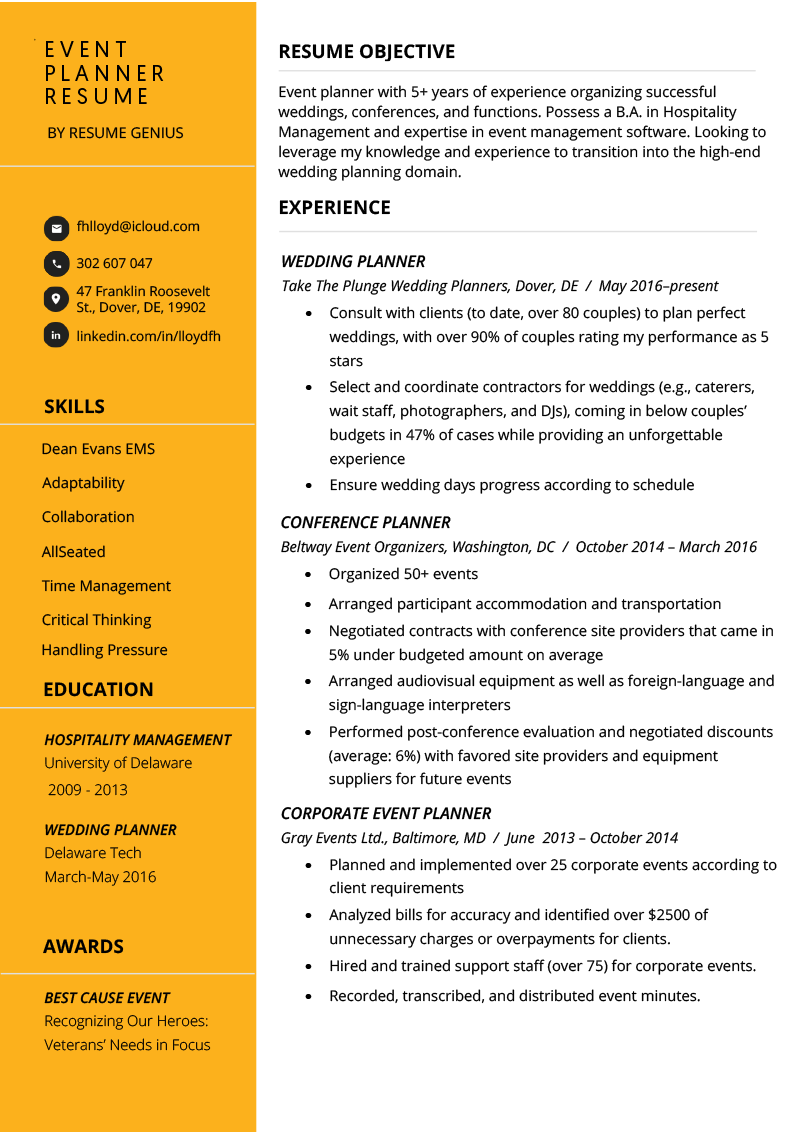 Graphic Arts Resume Examples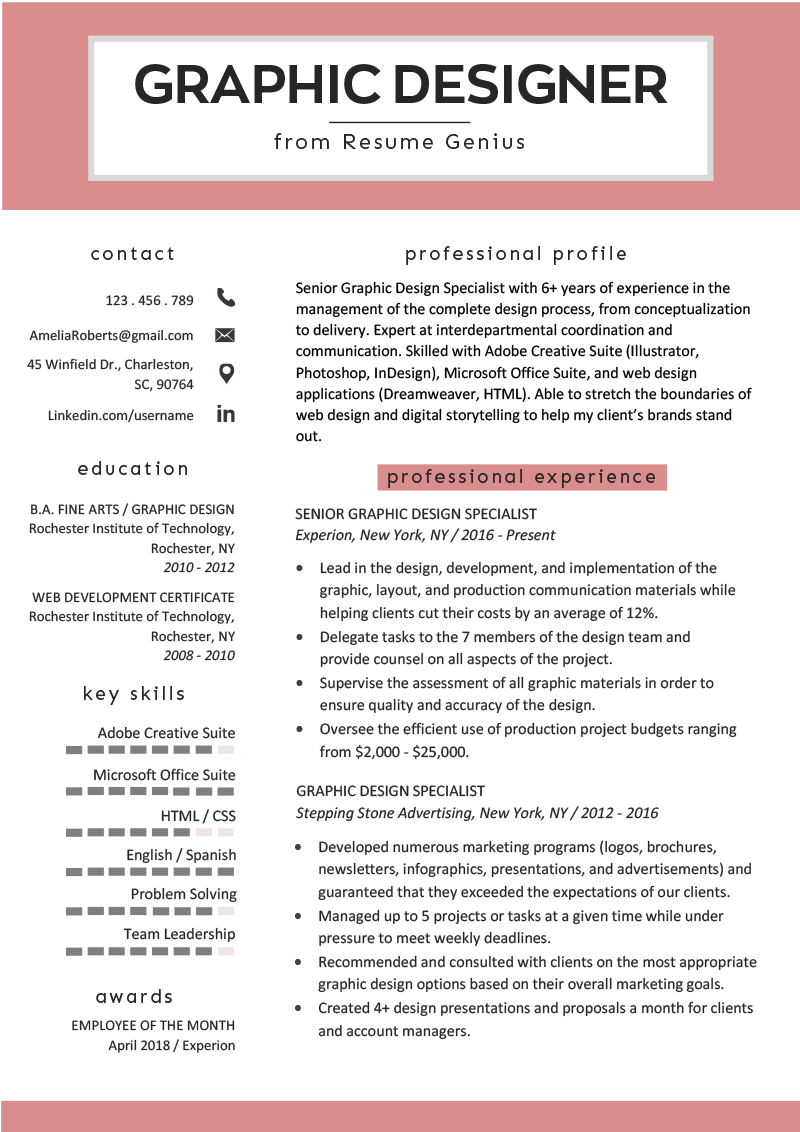 Makeup Artist Resume Sample
Musician Resume Samples