Bill and account collectors try to recover payment on overdue bills. They negotiate repayment plans with debtors and help them find solutions to make paying their overdue bills easier.
Bill and Account Collector Duties
Find consumers and businesses who have overdue bills
Track down consumers who have an out-of-date address by using the Internet, post office, credit bureaus, or neighbors—a process called "skip tracing"
Inform debtors that they have an overdue bill and try to negotiate a payment
Explain the terms of sale or contract with the debtor, when necessary
Learn the reasons for the overdue bills, which can help with the negotiations
Offer credit advice or refer a consumer to a debt counselor, when appropriate
Possible Job Titles
Account Representative
Accounts Receivable Specialist (AR Specialist)
Collection Agent
Collection Specialist
Collector, Credit Clerk
Debt Collector
Patient Access Specialist
Patient Account Representative
Telephone Collector
Is Being a Bill Collector a Good Job?
If you are looking for challenging work that is goal-oriented and you have a thick skin, you may love the idea of helping companies recover losses.
You'll have to use persuasion and people skills to convince people to pay up. If you don't like conflict, skip this job.
O*NET Interest Profiler Results
Conventional jobs mean following set procedures and routines. The occupations can include working with data and details more than with ideas. There is a clear line of authority.
Enterprising occupations involve starting and carrying out projects. These jobs mean leading people and making decisions.
Take the O*NET Interest Profiler Test
Top Work Styles for Success
Work Values
Relationships — Bill and account collectors are allowed to provide service to others and work with co-workers in a friendly non-competitive environment.
Achievement — Bill and account collectors are results-oriented and use their strongest abilities to accomplish their goals.
16 Personalities Results
ISTP
ISFPs personality types, based on the Myers-Briggs Indicator Test, would be a good fit for this profession. ISTPs take their work to heart and want to be in a job where they can express themselves.
They seek tangible results. Getting a payment from a reluctant payee would certainly satisfy a results-oriented drive.
While bill and account collections can be a thankless job, for someone who believes people should do the right thing and pay their debts, this line of work would be a good fit.
ISFPs want to lay low and get their work done. They also value their independence and the chance to make decisions on their own.
Is This a Good Job Fit for You?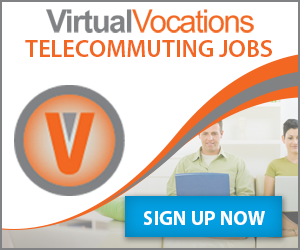 Bill and Account Collectors Job Listings
What is the Work of a Bill Collector?
Bill and account collectors generally contact debtors by phone, or mail to resolve a debt. They work to find a solution that the debtor and the creditor can agree on. Listening to the debtor and paying attention to his or her concerns can help the collector negotiate a solution.
They use computer systems to update contact information and record past collection attempts with a particular debtor.
Keeping these records can help collectors with future negotiations.
After the collector and debtor agree on a repayment plan, the collector regularly checks to ensure that the debtor pays on time.
If the debtor does not pay, the collector submits a statement to the creditor, who can take legal action. In extreme cases, this legal action may include taking back goods or disconnecting service.
They Must Follow the Law
Collectors must follow federal and state laws that govern debt collection. These laws require that collectors make sure they are talking with the debtor before announcing that the purpose of the call is to collect a debt.
A collector also must give a statement, called "mini-Miranda," which informs the account holder that they are speaking with a bill or debt collector.
Collectors usually have goals they are expected to meet. Typically, these include calls per hour and success rates.
Where Bill Collectors Work
Bill and account collectors held about 235,870 jobs in 2019.
Many collectors work in a call center for a third-party collection agency rather than the original creditor. In all industries, they spend most of their time on the phone tracking down or negotiating with debtors.
They also use computers and databases to update information and record the results of their calls.
Collectors' work can be stressful because some people become angry and confrontational when pressed about their debts.
Collectors often face resistance while trying to do their job duties. Successful collectors must face regular rejection and still be ready to make the next call in a polite and positive voice.
Fortunately, some consumers appreciate help in resolving their outstanding debts and can be quite grateful.
Work Schedules
Most bill and account collectors work full time. Some collectors work flexible schedules, often calling people on weekends or during the evenings as they learn the best times to call.
How to Become Bill and Account Collectors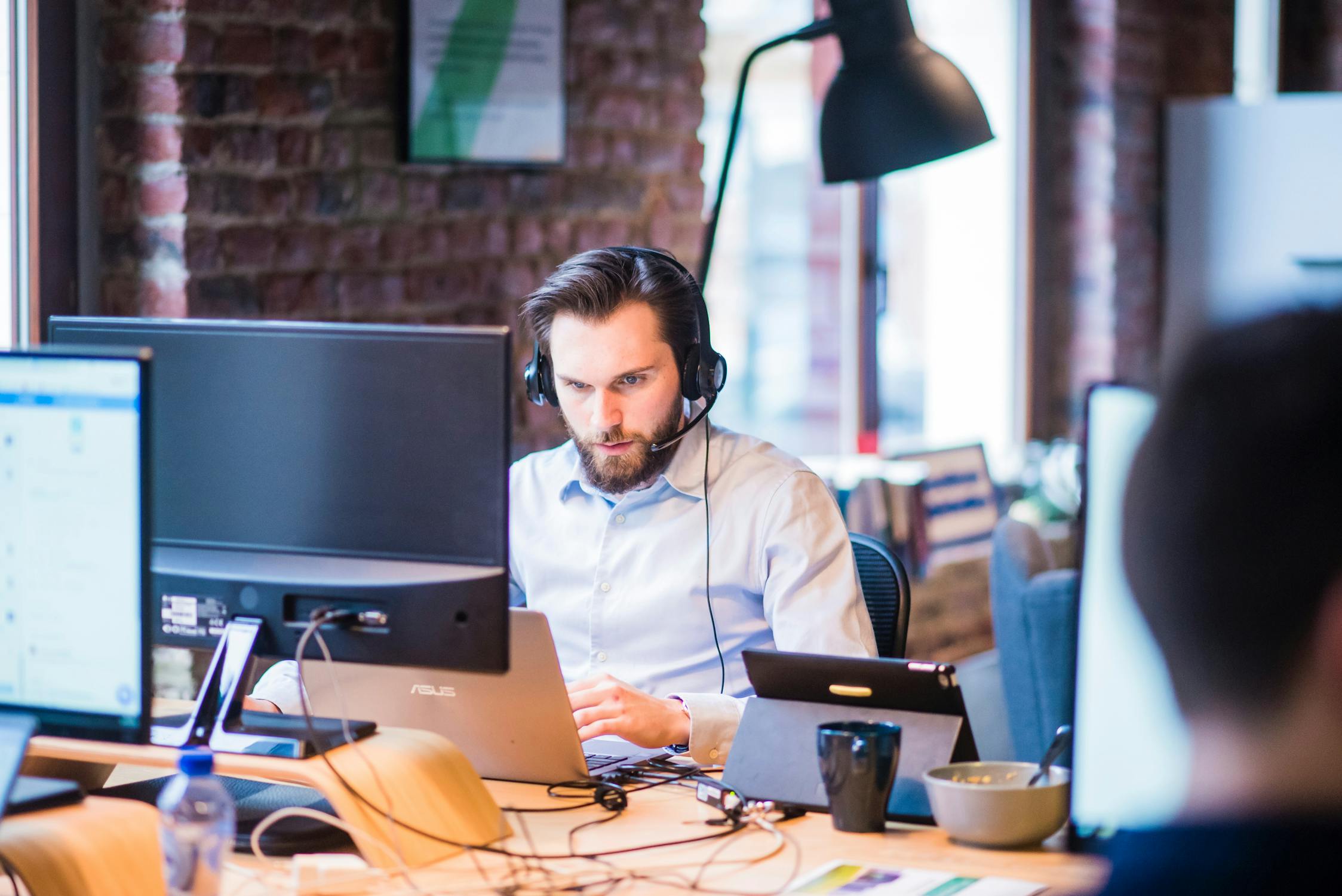 Collectors usually must have a high school diploma. A few months of on-the-job training is common.
Education
Most bill and account collectors are required to have a high school diploma, although some employers prefer applicants who have taken some college courses.
Communications, accounting, and basic computer courses are examples of classes that are helpful for entering this occupation.
Training
Collectors usually receive on-the-job training after being hired. Training includes learning how to use computer software, and instruction on federal debt-collection laws (in the Fair Debt Collection Practices Act) and state debt-collection regulations.
Collectors also may be trained in negotiation techniques.
Soft Skills Bill Collectors Need
Listening Skills
Collectors must pay attention to what debtors say when trying to negotiate a repayment plan.
Learning the particular situation of the debtors and how they fell into debt can help collectors suggest solutions.
Negotiating Skills
The main aspects of a collector's job are reconciling the differences between two parties (the debtor and the creditor) and offering a solution that is acceptable to both parties.
Speaking Skills
Collectors must be able to speak to debtors to explain their options and ensure that they fully understand what is being said.
How Much Does a Bill or Account Collector Make?
The median annual wage for bill and account collectors was $37,000 in May 2019.
The median wage is the wage at which half the workers in an occupation earned more than that amount and half earned less. The lowest 10 percent earned less than $25,800, and the highest 10 percent earned more than $56,860 according to BLS.gov.
The average salary nationwide is $39,300.
2019 Bill Collector Salary by State (Median Wages)
State/Region
#
Employed
Median
Salary
District of Columbia
280
$64,590
Alaska
480
49,160
Connecticut
1,790
47,140
Massachusetts
4,280
45,740
Rhode Island
340
43,840
California
20,350
42,960
North Dakota
460
42,800
Vermont
320
42,120
Hawaii
550
42,110
Maryland
3,250
42,060
Virginia
7,150
41,530
Colorado
2,700
40,620
Missouri
5,060
39,500
New Jersey
5,070
39,500
Oregon
1,830
39,100
New York
14,570
38,910
Washington
2,860
38,820
Maine
560
38,290
Illinois
8,850
38,240
Minnesota
4,120
38,080
Delaware
1,010
37,970
Wisconsin
3,300
37,910
Georgia
8,780
37,460
Pennsylvania
8,320
37,060
Michigan
4,130
37,030
Idaho
1,480
36,840
Wyoming
210
36,700
Indiana
3,530
35,930
Florida
17,650
35,880
North Carolina
7,000
35,870
Nevada
2,220
35,750
Texas
29,610
35,440
Iowa
2,430
35,430
Montana
450
35,420
New Mexico
640
35,290
Ohio
9,890
35,260
Nebraska
1,690
35,190
Arizona
8,630
35,090
New Hampshire
1,170
35,060
Utah
4,310
34,920
West Virginia
740
34,730
Kentucky
3,050
34,700
South Carolina
6,530
34,480
Tennessee
6,440
34,210
Oklahoma
3,710
34,030
Mississippi
1,310
33,870
Alabama
2,630
33,390
South Dakota
2,310
33,050
Louisiana
1,960
32,670
Kansas
3,590
32,570
Arkansas
2,260
30,950
Guam
120
25,970
Puerto Rico
2,770
21,840
Job Outlook is on the Decline
Most bill and account collectors work full time. Some collectors work flexible schedules, often calling people on weekends or during the evenings as they learn the best times to call.
Employment of bill and account collectors is projected to decline 8 percent from 2018 to 2028.
The increasing efficiency of collectors is expected to reduce demand for this occupation.
New software and automated calling systems should increase productivity and allow collectors to handle more accounts. This will allow more collections work to be done with fewer employees.
Some collection jobs will likely be sent to other countries where wages are lower, as a way for firms to cut costs.
Although this will create some drag on employment of collectors, creditors should continue to hire some collectors in the United States.
Job Prospects
Workers frequently leave the occupation, which leads to numerous job openings. Therefore job prospects should be favorable, despite the projected decline in employment.
More Resources
For more information about bill and account collectors, visit
ACA International, the Association of Credit and Collections Professionals
Job Search Tools
Recent Posts