Computer network architects design and build data communication networks, including local area networks (LANs), wide area networks (WANs), and Intranets.
These networks range from small connections between two offices to next-generation networking capabilities such as a cloud infrastructure that serves multiple customers.
Network architects must have extensive knowledge of an organization's business plan to design a network that can help the organization achieve its goals.
This job may be of interest to people who like to solve problems and work with tangible equipment. A curious mind who likes a challenge, but who also does not want to interact with people directly.
This is a good job fit if you are a thinker who is introverted and somewhat logical. INTP and ENTJ personality types usually enjoy this type of work.
Other Job Titles for Computer Network Architect
Design Engineer
Network Analyst
Network and Security Engineer
Network Consultant
Network Systems Consultant
Networking Systems and Distributed Systems Engineer
Solutions Architect
Telecommunications Analyst
What Does a Computer Network Architect Do?
Computer network architects typically do the following:
Create plans and layouts for data communication networks
Present plans to management and explain why they are in the organization's best interest to pursue them
Consider information security when designing networks
Upgrade hardware, such as routers or adaptors, and software, such as network drivers, as needed to support computer networks
Research new networking technologies to determine what would best support their organization in the future
Computer network architects, or network engineers, design and deploy computer and information networks.
After deployment, they also may manage the networks and troubleshoot any issues as they arise. Network architects also predict future network needs by analyzing current data traffic and estimating how growth will affect the network.
Some computer network architects work with other IT workers to ensure workers' and clients' networking needs are being met.
They also must work with equipment and software vendors to manage upgrades and support the networks.
Computer network architects held about 152,429 jobs in 2019.
Computer network architects spend most of their time in offices, but occasionally work in server rooms where they have access to the hardware that make up an organization's computer and information network.
Work Schedules
Most computer network architects work full time. Some work more than 40 hours per week.
Most computer network architects have a bachelor's degree in a computer-related field and experience in a related occupation, such as network and computer systems administrators.
How Long Does it Take to Become a Computer Network Architect?
If you are starting from an unrelated career, or have not earned a bachelor's degree, it can take 5-10 years to work your way into a computer network architect job.
They often have experience as a network and computer system administrator but also may come from other computer-related occupations such as database administrator or computer systems analyst.
Computer network architects usually need at least a bachelor's degree in computer science, information systems, engineering, or a related field.
Degree programs in a computer-related field give prospective network architects hands-on experience in classes such as network security or database design.
These programs prepare network architects to be able to work with the wide array of technologies used in networks.
Employers of network architects sometimes prefer applicants to have a master's of business administration (MBA) in information systems.
MBA programs generally require 2 years of study beyond the undergraduate level and include both business and computer-related courses.
Licenses, Certifications, and Registrations
Certification programs are generally offered by product vendors or software firms.
Vendor-specific certification verifies a set of skills to ensure network architects are able to work in specific networking environments.
Companies may require their network architects to be certified in the products they use.
Is a Computer Network Architect a Good Job Fit?
O*NET Interest Profile
If your O-NET Interest Profiler results listed investigative, conventional and enterprising as your top job wants, a computer network architect might appeal to you. You can learn more about this free career test here.
According to O-NET Interest Profiler categories, investigative occupations involve working with ideas, and require an extensive amount of thinking.
These occupations can involve searching for facts and figuring out problems mentally. Troubleshooting, building efficient and secure systems can take a lot of brainpower.
Conventional occupations frequently involve following set procedures and routines. These occupations can include working with data and details more than with ideas. Usually there is a clear line of authority to follow.
Enterprising occupations involve starting up and carrying out projects. These occupations can involve leading people and making many decisions. Sometimes they require risk taking and often deal with business.
This profession also appeals to someone who wants practical, hands-on problems and solutions.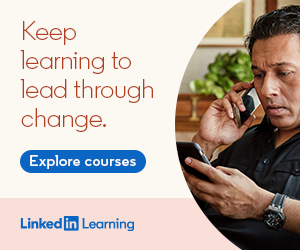 Computer Network Architect Personality Type
If your Meyers-Briggs personality type is ENTJ or INTP, computer network architect may be a good fit. occupations.
ENTJ Personality Type
As an ENTJ, or someone who is seen as the Commander is a natural-born leader. You love to think strategically to leverage resources so that the organization you work for is more efficient and productive.
ENTJs also want to lead teams and as a computer network architect, you have the experience and knowledge to take on a supervisory role.
Add to the mix that this job deals with complex systems and problems and it's no surprise why this job is appealing. ENTJs are incredibly logical and businesslike. This helps them achieve their career goals with precision and speed.
You can take a free personality test at 16Personalities.
INTP Personality Type
Sometimes thought of as an architect, the INTP is a natural fit for this builder of systems. INTPs love to tackle problems with an original solution. Abstract problems are no match for this thinker of thinkers.
They don't want to be hemmed in by hierarchies and thoughts stuck in the past. This makes a fast-paced tech career even more appealing to an INTP. You are independent and would rather be a keeper of the big picture than be down in the hives working out the details.
Soft Skills Needed to Be a Computer Network Architect
Analytical Skills
Computer network architects have to examine data networks and decide how to best connect the networks based on the needs and resources of the organization.
Detail Oriented
Computer network architects create comprehensive plans of the networks they are creating with precise information describing how the network parts will work together.
Interpersonal Skills
These workers must work with different types of employees to successfully design and implement computer and information networks.
Leadership Skills
Many computer network architects direct teams of engineers, such as computer hardware engineers, who build the networks they have designed.
Organizational Skills
Computer network architects who work for large firms must coordinate many different types of communication networks and make sure they work well together.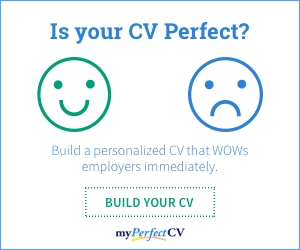 How Much Does a Computer Network Architect Make?
In May 2019, the average annual wages for a computer network architect $115,110. The median annual wage for computer network architects was $112,690 for the same year.
The median wage is the wage at which half the workers in an occupation earned more than that amount and half earned less.
The lowest 10 percent earned less than $64,770, and the highest 10 percent earned more than $168,390, according to BLS.gov.
2019 Median Salary of Computer Network Architects for all 50 States
State/Region
#
Employed
Median
Salary
Idaho
660
*
Delaware
470
$130,740
New Hampshire
410
128,970
New Jersey
4,940
127,860
Rhode Island
340
127,830
Virginia
8,030
126,930
District of Columbia
1,400
126,250
California
18,210
125,590
Massachusetts
5,810
125,280
Illinois
5,150
123,180
Maryland
6,360
121,800
Texas
13,080
118,880
Colorado
6,790
118,720
New York
8,350
118,660
Minnesota
2,780
114,120
Georgia
5,750
113,920
Washington
4,800
112,560
Connecticut
1,370
112,230
Oregon
1,080
110,060
North Carolina
4,520
106,800
Utah
960
106,590
Florida
8,410
105,710
Pennsylvania
7,180
104,890
Michigan
3,550
104,520
South Dakota
410
103,950
Alabama
1,310
103,650
Arizona
3,200
103,360
Nebraska
1,160
103,160
Nevada
740
102,450
Iowa
1,130
101,370
Maine
620
101,220
Ohio
4,610
100,530
Kansas
1,440
98,640
Alaska
80
97,820
Wisconsin
2,060
96,280
New Mexico
510
96,240
Hawaii
420
96,210
Tennessee
2,210
95,880
Wyoming
100
95,260
West Virginia
260
94,830
Missouri
3,270
93,420
Mississippi
330
92,350
Vermont
100
92,290
Indiana
3,480
91,070
Montana
250
88,890
Arkansas
970
87,260
South Carolina
1,010
86,770
North Dakota
110
85,570
Oklahoma
950
81,840
Louisiana
450
77,370
Kentucky
890
76,940
Puerto Rico
330
60,530
Job Outlook is Average
Employment of computer network architects is projected to grow 5 percent from 2018 to 2028, about as fast as the average for all occupations.
Healthcare Systems Drive Demand
Demand for computer network architects will increase as firms continue to expand their information technology (IT) networks.
Designing and building these new networks, as well as upgrading existing ones, will create opportunities for computer network architects.
The expansion of healthcare information technology will also contribute to employment growth.
Use of Cloud Services
Adoption of cloud computing, which allows users to access storage, software, and other computer services over the Internet, is likely to dampen the demand for computer network architects.
Organizations will no longer have to design and build networks in-house; instead, firms that provide cloud services will do this.
Smaller firms with minimal IT requirements will find it more cost-effective to contract services from cloud service providers.
However, because architects at cloud providers can work on more than one organization's network, these providers will not have to employ as many architects as individual organizations do for the same amount of work.
Job Prospects
Applicants with relevant certification should have better prospects for positions in which specific hardware or software knowledge and expertise is preferred.
More Resources
For more information about computer careers, visit
Association for Computing Machinery
Computing Research Association
For information about opportunities for women pursuing information technology careers, visit
National Center for Women & Information Technology
Job description and salary data from the Bureau of Labor Statistics, U.S. Department of Labor, Occupational Outlook Handbook, Computer Network Architects