How Long Does it Take to Become a Dental Hygienist? Salary, Duties and More
A dental hygienist cleans teeth, examines patients for signs of oral diseases such as gingivitis, and provide other preventive dental care. He or she also educate patients about oral health.
How long does it take to become one? An associate's degree in a dental hygiene program is required and takes about 3 years to earn.
This career is a social occupation that works with traditional tools and solutions of the profession. It's a good fit for an ISFJ personality type, who wants to work with people, but doesn't want to have a deep involvement in their lives.
What Exactly Does a Dental Hygienist Do?
They perform the following tasks:
Remove tartar, stains, and plaque from teeth
Apply sealants and fluorides to help protect teeth
Take and develop dental x rays
Assess patients' oral health and report findings to dentists
Document patient care and treatment plans
Educate patients about oral hygiene techniques, such as how to brush and floss correctly
They use many types of tools to do their job. They clean and polish teeth with hand, power, and ultrasonic tools. In some cases, they use lasers.
Hygienists remove stains with an air-polishing device, which sprays a combination of air, water, and baking soda.
They polish teeth with a power tool that works like an automatic toothbrush. Hygienists also use x-ray machines to take pictures to check for tooth or jaw problems.
Dental hygienists talk to patients about ways to keep their teeth and gums healthy. For example, they may explain the relationship between diet and oral health.
They may also advise patients on how to select toothbrushes and other oral care devices.
The tasks hygienists may perform, and the extent to which they must be supervised by a dentist, vary by state and by where they work.
A few states allow hygienists with additional training, sometimes called dental therapists, to provide some restorative services, such as extracting primary teeth and placing temporary crowns.
Where Do Hygienists Work? In Dental Offices
Dental hygienists held about 221,560 jobs in 2019.
Dental hygienists wear safety glasses, surgical masks, and gloves to protect themselves and patients from infectious diseases.
When taking x rays, they follow procedures to protect themselves and patients from radiation.
Work Schedules
Many dental hygienists work part-time.
Dentists may hire hygienists to work only a few days a week, so some hygienists work for more than one dentist.
Education Needed to be a Dental Hygienist
Dental hygienists typically need an associate's degree in dental hygiene. Programs usually take 3 years to complete. All states require dental hygienists to be licensed; requirements vary by state.
You typically need an associate's degree in dental hygiene; You may also get a bachelor's degree.
Master's degree programs in dental hygiene are available but uncommon. A bachelor's or master's degree usually is required for research, teaching, or clinical practice in public or school health programs.
Dental hygiene programs are often found in community colleges, technical schools, and universities. The Commission on Dental Accreditation, part of the American Dental Association, accredits more than 300 dental hygiene programs.
How Long Does It Take to Become One?
Programs typically take 3 years to complete and offer laboratory, clinical, and classroom instruction. Areas of study include anatomy, medical ethics, and periodontics, which is the study of gum disease.
High school students interested in becoming dental hygienists should take courses in:
Most dental hygiene programs also require applicants to complete prerequisites, which often include college-level courses. Specific requirements vary by school.
Licenses, Certifications, and Registrations
Every state requires dental hygienists to be licensed; requirements vary by state.
In most states, a degree from an accredited dental hygiene program and passing written and clinical examinations are required for licensure.
To maintain licensure, hygienists must complete continuing education requirements. For specific requirements, contact your state's Board of Dental Examiners.
Many jobs also require cardiopulmonary resuscitation (CPR) certification.
Is This a Good Job Fit for You?
A Dental Hygienist is a Good Job Fit For
O*NET Interest Profiler Results
If your O-NET Interest Profiler results listed social as the primary interest, realistic second and conventional third, a job as a dental hygienist could be a good match. See other social jobs.
You can learn more about the free career test here.
Social
According to O*NET Interest Profiler categories, social occupations frequently involve working with, communicating with, and teaching people.
These occupations often involve helping or providing service to others. As a dental hygienist you would be working with and teaching people how to take care of their oral health.
Realistic
The job falls into a secondary interest of realistic.
Investigative occupations frequently involve working with ideas, and require an extensive amount of thinking. These
Realistic occupations involve work activities that include practical, hands-on problems and solutions. They often deal with plants, animals, and real-world materials like wood, tools, and machinery.
Many of the occupations require working outside, and do not involve a lot of paperwork or working closely with others.
Conventional
Finally, this career gives people a sense of tradition. Conventional occupations frequently involve following set procedures and routines.
These occupations can include working with data and details more than with ideas. Usually, there is a clear line of authority to follow.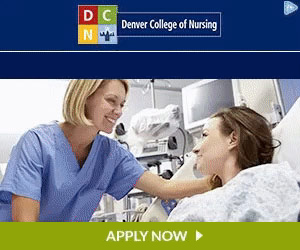 16 Personalities Match
ISFJ
If your Meyers-Briggs personality type is ISFJ, a dental hygienist job is a must-have on your list of possible occupations. As an ISFJ you love helping people but don't want to get involved with them on an emotional level. 
ISFJs enjoy being around people, so helping people learn to take care of their teeth and addressing concerns can be a rewarding line of work. 
Don't know your personality type? You can take a free personality test at 16Personalities.
How Much Does a Dental Hygienist Make?
Half of all dental hygienists in the U.S. made more than $76,220 in May 2019, according to the U.S. Bureau of Labor Statistics.
The median wage is the wage at which half the workers in an occupation earned more than that amount and half earned less. The lowest 10 percent earned less than $53,130, and the highest 10 percent earned more than $103,340.
These are the median salaries for dental hygienists for all 50 states and U.S. territories as of May 2019.
State/Region
Number
Employed
Median
Annual Salary
California
23,320
$107,530
Alaska
610
117,750
District of Columbia
**
104,500
New Jersey
6,790
89,930
Colorado
4,190
88,450
Washington
6,660
95,080
Oregon
3,810
88,620
Delaware
650
84,420
Massachusetts
6,460
86,560
Hawaii
1,000
82,480
New Hampshire
1,510
80,620
Maryland
4,010
90,280
Arizona
3,650
87,460
Rhode Island
1,100
74,710
Vermont
620
73,350
Minnesota
5,070
75,050
Idaho
1,880
75,510
Nevada
2,540
89,570
Montana
780
75,730
Connecticut
4,140
86,150
Iowa
2,250
71,230
Texas
14,310
76,830
North Dakota
600
72,270
Wyoming
490
71,170
New York
11,620
77,790
Wisconsin
5,070
69,050
Utah
2,770
71,030
Maine
1,040
67,250
North Carolina
7,090
71,450
Ohio
9,670
68,700
Kansas
2,120
70,250
Missouri
4,100
70,180
Virginia
5,980
81,760
Michigan
9,140
65,780
Pennsylvania
9,220
67,910
Nebraska
1,040
69,110
Illinois
9,080
73,490
South Dakota
550
68,800
Tennessee
4,180
69,970
South Carolina
3,240
62,530
Kentucky
2,270
61,700
Florida
11,310
68,600
Oklahoma
2,600
79,410
West Virginia
1,050
58,450
Georgia
6,410
64,710
Indiana
5,030
70,770
Louisiana
2,300
67,460
Mississippi
1,370
57,860
New Mexico
1,180
78,120
Alabama
3,790
49,040
Arkansas
1,550
71,190
Guam
**
57,230
Dental Hygienist Jobs are on the Rise
Employment of dental hygienists is projected to grow 11 percent from 2018 to 2028, much faster than the average for all occupations.
The demand for dental services will increase as the population ages.
As the large baby-boom population ages and people keep more of their original teeth than did previous generations, the need to maintain and treat teeth will continue to drive demand for dental care.
Studies linking oral health and general health, and efforts to expand access to oral hygiene services, will continue to drive the demand for preventive dental services.
As a result, the demand for all dental services, including those performed by hygienists, will increase. In addition, demand for dental hygienists is expected to grow as state laws increasingly allow dental hygienists to work at the top of their training, and they effectively become more productive.
More Resources
For information about educational requirements and available accredited programs for dental hygienists, visit
American Dental Hygienists' Association
For information about accredited programs and educational requirements, visit
Commission on Dental Accreditation, American Dental Association
Job Search Tools