File clerks file correspondence, cards, invoices, receipts, and other records in alphabetical or numerical order or according to the filing system used.
They also locate and remove material from file when requested.
In 2019, file clerks made an average salary of $34,610 a year.
As a file clerk, you'll be doing clerical work, which can be repetitive and detail-oriented.
If you do not have a junk drawer at your house and you love noticing the small stuff, this could be a good job for you.
Here's a video about what a file clerk does.
File clerks have to be highly organized and enjoy working in an established structure.
File Clerk Job Duties
Scanning or reading incoming materials to determine how and where they should be filed.
Inputing data into a computer.
Typing, answering telephones, operating office machines, processing mail, or securing confidential materials.
Sort or classify information according to guidelines, such as content, purpose, user criteria, or chronological, alphabetical, or numerical order.
Answering questions about records or files.
Keeping records of materials filed or removed, using logbooks or computers and generate computerized reports.
Adding new material to file records or create new records as necessary.
Gather materials to be filed from departments or employees.
Find, retrieve, and make copies of information from files in response to requests and deliver information to authorized users.
Track materials removed from files to ensure that borrowed files are returned.
Place materials into storage receptacles, such as file cabinets, boxes, bins, or drawers, according to classification and identification information.
Eliminate outdated or unnecessary materials, destroying them or transferring them to inactive storage, according to file maintenance guidelines or legal requirements.
Perform periodic inspections of materials or files to ensure correct placement, legibility, or proper condition.
Modify or improve filing systems or implement new filing systems.
Design forms related to filing systems.
Complete general financial activities, such as processing accounts payable, reviewing invoices, collecting cash payments, or issuing receipts.
Operate mechanized files that rotate to bring needed records to a particular location.
Assign and record or stamp identification numbers or codes to index materials for filing.
Retrieve documents stored in microfilm or microfiche and place them in viewers for reading.
Where Do File Clerks Work?
File clerks work in an office setting and have contact with people throughout the day. This can be through a phone call or in-person.
File Clerks held 102,300 jobs in 2019 according to BLS.gov.
These industries were the top employers of file clerks as of May 2019.
| Industry | # Employed 2019 |
| --- | --- |
| Legal Services | 13,940 |
| Local Government | 11,860 |
| Doctors' Offices | 7,360 |
| Employment Services | 5,260 |
| Hospitals | 5,220 |
They usually work in an office environment and sit for long periods of time. They use email and telephones and must be able to use database and spreadsheet software.
File clerks have near-constant interaction with other people and many times work as part of a team.
Work Schedules
Most file clerks work full time, although part-time work is common.
They usually work during normal business hours.
How to Be a File Clerk
To be a file clerk, you'll need a high school diploma. You'll also need knowledge of: administrative and clerical procedures
word processing

managing files and records

stenography and transcription

designing forms

customer service
Typing is also a fundamental skill you'll need as a file clerk.
You can test your typing speed at TypingTest.com for free.

You'll catch the attention of hiring managers if you:
Have previous experience as a file clerk

Know how to use MS Office

Can use a copy machine and a document scanner

Know how to handle confidential information

Have customer service experience.
Types of Filing Systems You Should Know
Alphabetical Filing System
This is where you arrange records according to name – either the name of the person, company or subject according to the letters of the alphabet.
Numeric Filing System
This is when you assign numbers to each file and arrange the numbers in sequential order. This filing system eliminates confusion if you have several files with the same name.
Alphanumeric Filing System
Use both letters and numbers to organize files in the alphanumeric filing system. For example, use two letters to signify the state the client lives in, followed by a number to denote his account number. This allows for easier presorting when needing to pull out a large quantity of files from the same location.
Terminal Digit Filing System
If you have a large number of files, terminal digit filing assigns files numbers in sequential order, but you file them based on the last two digits. This video explains the system.
How Much a File Clerk Makes
In May 2019, the average salary for a file clerk was $34,610. Half of all file clerks made more than $32,710 a year, with the highest 10% percent of earners making $50,740.
The top-paying industries were:
| Industry | Median Salary 2019 |
| --- | --- |
| Federal Executive Branch | $61,980 |
| Natural Gas Distribution | $59,280 |
| Telecommunications | $52,220 |
| Generation, Transmission & Distribution | $48,130 |
| Film and Video Industry | $44,050 |
These are the median salaries for the industries that employ the most file clerks.
| Industry | Median Salary 2019 |
| --- | --- |
| Local Government | $39,310 |
| Employment Services | $35,170 |
| Hospitals | $34,130 |
| Legal Services | $33,740 |
| Doctor's Offices | $28,870 |
These are the top-paying states for file clerk salaries.
| Location | Median Salary 2019 |
| --- | --- |
| District of Columbia | $46,340 |
| Massachusetts | $38,810 |
| Washington | $38,540 |
| Illinois | $37,400 |
| Maryland | $37,030 |
File Clerk Sample Resume
Free Resume Templates From Canva
Helpful Udemy Courses for Becoming a File Clerk
File Clerk Interview Questions
1. Do you consider yourself meticulous, and provide an example of this.
A file clerk has to pay attention to detail, this question gives the interview an idea of how important you pay attention to details.
2. Could you explain the importance of filing records accurately?
3. How do you manage to stay focused while performing repetitive tasks?
4. A file is missing, or misfiled. What is your process for locating the document? What would you do if you could not find the document?
5. Which aspects of your job do you enjoy most?
6. Share an effective way you work with a large amount of information/data. How has your approach affected your company?
File Clerk Personality Type
A file clerk is a good job fit if you are an ISFJ personality. ISFJs like to work with information. If they can organize it, that's even better. Being a file clerk has a blend of organization and service that appeals to this personality type.
The letters in the ISFJ stand for introvert, sensing, feeling and judging. Being an introvert means they process information internally and tend to be shy or reserved. ISFJs are also sensing, as opposed to intuitive, like the INFJ personality type.
Sensors are more practical, working with the information that is right in front of them. This makes being a file clerk easier because they work with the established criteria at face-value.
An intuitive thinker might have the urge to tinker with the system to give it additional meaning. Like filing ice cream under d for dairy and dessert.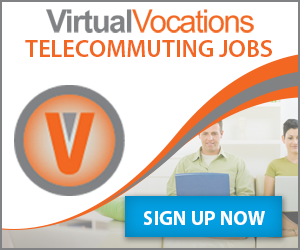 Is It the Right Career Fit?
Don't know your personality type or O*NET Profile? Take a free personality or career test.
The O*NET Interest Profiler puts occupations into a combination of 6 interests based on the type of work you would be doing.
These interests are what you most want from your work. They are:
Artistic
Conventional
Enterprising
Investigative
Realistic
Social
File Clerk O*NET Career Test Results
Conventional
These jobs involve following set procedures and routines. They include working with data and details more than with ideas. Usually, there is a clear line of authority to follow.
Realistic
This work is solving practical, hands-on problems. You could work outside, have little to no paperwork and few personal interactions.
Enterprising
These jobs involve starting up and carrying out projects. This can involve leading people and making decisions.
Sometimes they require risk taking and often deal with business.
Work Values Fulfilled as a File Clerk
Support
These jobs offer supportive management that stands behind employees.
Relationships
As a file clerk, you provide service to others and work with co-workers in a friendly non-competitive environment.
Independence
Being a file clerk, you often get to work on your own and make decisions.
Salary and job information is from the Bureau of Labor Statistics, U.S. Department of Labor, Occupational Outlook Handbook.
[fusion_builder_container hundred_percent="no" hundred_percent_height="no" hundred_percent_height_scroll="no" hundred_percent_height_center_content="yes" equal_height_columns="no" menu_anchor="" hide_on_mobile="small-visibility,medium-visibility,large-visibility" status="published" publish_date="" class="" id="" link_color="" link_ho
File Clerk Job Search Tools
If you are searching for a job as a file clerk, you may want to check out job titles such as:
Claims Clerk
Clerk
Documentation Specialist
Human Resources Assistant
Manufacturing Clerk
Medical Records Clerk
Office Assistant
Police Records Clerk
Records Clerk
Types of Information Clerk Jobs
File clerks are part of a profession known as information clerks. Other possible jobs you could apply for include:
Correspondence clerks who respond to inquiries from the public or customers.
They prepare standard responses to requests for merchandise, damage claims, delinquent accounts, incorrect billings, or complaints about unsatisfactory service.
They may also check the organization's records and type response letters for their supervisors to sign.
Court clerks organize and maintain records for courts of law.
They prepare the calendar of cases, also known as the docket, and inform attorneys and witnesses about upcoming court appearances. Court clerks also receive, file, and send court documents.
Eligibility interviewers ask questions both in person and over the phone to determine whether applicants qualify for government assistance and benefits.
They provide information about programs and may refer applicants to other agencies for assistance.
Hotel, motel, and resort desk clerks, also called front desk clerks, provide customer service to guests at the establishment's front desk.
They check guests in and out, assign rooms, and process payments.
They also keep occupancy records; take, confirm, or change room reservations; and provide information about the hotel's policies and services.
In addition, front desk clerks answer phone calls, take and deliver messages for guests, and handle guests' requests and complaints.
Human resources assistants provide administrative support to human resources managers.
They maintain personnel records on employees, including their addresses, employment history, and performance evaluations.
They may post information about job openings and compile candidates' résumé for review.
Interviewers ask questions over the phone, in person, through mail, or online. They use the information to complete forms, applications, or questionnaires for market research surveys, census forms, and medical histories. Interviewers typically follow set procedures and questionnaires to get specific information.
License clerks process applications for licenses and permits, including administering tests and collecting fees.
They determine whether applicants are qualified to receive a particular license or must submit additional documentation. They also maintain records of applications received and licenses issued.
Municipal clerks provide administrative support for town or city governments by maintaining government records.
They record, file, and distribute minutes of town or city council meetings to local officials and staff and help prepare for elections. They may also answer information requests from local, state, and federal officials and the public.
Order clerks receive requests from customers and process their payments, which may involve entering the customer address and payment method into the order-entry system.
They also answer questions about prices and shipping.
Reservation and transportation ticket agents and travel clerks take and confirm passengers' bookings for hotels and transportation.
They also sell and issue tickets and answer questions about itineraries, rates, and tours. Ticket agents who work at airports and railroads also check bags and issue boarding passes to passengers.
File Clerk Sample Resume