To be successful at a driving job — whether it be as a Taxi driver or delivering groceries for Instacart, you must be familiar with city streets and locations to take passengers and goods to their destinations.
Affirmations to Find a Job as a Driver
I safely transport people to where they need to go.
I listen to my customers and make them feel as comfortable as possible.
I gladly help passengers with their luggage and packages.
I am a safe driver who obeys traffic laws.
My car is maintained and comfortable to ride in.
I take care of my car so it can take care of me.
When my customers are happy, I am happy.
I keep meticulous records.
I am good with people.
I love driving.
I am good at finding new locations.
My focus is on the road ahead.
I treat my passengers as if they were my own family.
I don't take it personally if people are upset.
I am providing a vital service that improves the quality of peoples' lives.
I have a spotless driving record and a sparkling personality.
Taxi drivers, ride-hailing drivers, and chauffeurs must stay alert and watch the conditions of the road. They have to take precautions to ensure their passengers' safety, especially in heavy traffic or bad weather.
Taxi drivers and chauffeurs must also follow vehicle-for-hire or livery regulations, such as where they can pick up passengers and how much they can charge.
Types of Driving Jobs
Taxi drivers, also called cabdrivers or cabbies, use a meter to calculate the fare when a passenger requests a destination. Many customers request a cab by calling a central dispatcher who then tells the taxi driver the pickup location.
Some drivers pick up passengers waiting in lines at cabstands or in the taxi line at airports, train stations, and hotels. Cabbies drive around the streets looking for passengers in some large cities.
Ride-hailing drivers pick up passengers who seek service through a smartphone app. The fare rate can fluctuate depending on demand; however, passengers are notified if the current fare rate is higher than usual.
Passengers pay for rides through a credit card linked to the app. Drivers use their own private vehicles and set their own hours.
Chauffeurs take passengers on prearranged trips. They drive limousines, vans, or private cars. They may work for hire for single trips, or they may work for a person, a private business, or for a government agency.
Customer service is important for chauffeurs, especially luxury vehicle drivers. Some do the duties of executive assistants, acting as driver, secretary, and itinerary planner.
Other chauffeurs drive large vans between airports or train stations and hotels.
Paratransit drivers transport people with special needs, such as the elderly or those with disabilities. They drive specially equipped vehicles designed to help people with various needs in nonemergency situations.
For example, their vehicles may be equipped with wheelchair lifts, and the driver helps a passenger with boarding.
Most Drivers Are Self-Employed
Taxi drivers, ride-hailing drivers, and chauffeurs held about 370,400 jobs in 2018. The largest employers of taxi drivers, ride-hailing drivers, and chauffeurs were as follows:
| | |
| --- | --- |
| Self-employed workers | 43% |
| Taxi and limousine service | 13 |
| Healthcare and social assistance | 10 |
| Other transit and ground passenger transportation | 8 |
What You Need to Get a Driving Job
Education
There are usually no formal education requirements, although many taxi drivers, ride-hailing drivers, and chauffeurs have a high school diploma or equivalent.
Training
Most taxi and limousine companies provide their new drivers with a short period of on-the-job training. This training usually takes from 1 day to 2 weeks, depending on the company and the location. Some cities require training by law.
Licenses, Certifications, and Registrations
All taxi drivers, ride-hailing drivers, and chauffeurs must have a regular automobile driver's license.
States and local municipalities set other requirements; many require taxi drivers and chauffeurs to get a taxi or limousine license.
This normally requires passing a background check, drug test and a written exam about regulations and local geography.
Regulations for ride-hailing drivers vary by state and city. Check with your local area for more information.
The Federal Motor Carrier Safety Administration requires limousine drivers who transport 16 or more passengers (including the driver) to hold a commercial driver's license (CDL) with a passenger (P) endorsement. Drivers must pass knowledge and driving skills tests to receive a CDL.
Driver Salary
Half of the nation's taxi drivers, ride-hailing drivers, and chauffeurs earned more than $25,980 a year in May 2018. The lowest 10 percent earned less than $19,240, and the highest 10 percent earned more than $40,360.
| | |
| --- | --- |
| Taxi and limousine service | $26,780 |
| Healthcare and social assistance | 26,390 |
| Other transit and ground passenger transportation | 26,140 |
These wage data include money earned from tips.
Taxi drivers and chauffeurs who provide good customer service are more likely to receive higher tips on each fare.
The Job Growth Outlook is Glaringly Bright
Overall employment of taxi drivers, ride-hailing drivers, and chauffeurs is projected to grow 20 percent from 2018 to 2028, much faster than the average for all occupations.
The growing demand for people with a driving job is phenomenal. Specifically, employment of self-employed workers in this occupation is projected to grow 37 percent from 2018 to 2028. Ride-hailing companies classify drivers as independent contractors, not wage and salary workers.
Taxis and ride-hailing services generally operate in urban areas and complement public transit systems because people who regularly take a train or bus are more likely to use a taxi or ride-hailing service. Therefore, increasing demand for taxis and ride-hailing services should mostly occur in larger metropolitan areas.
Job prospects for ride-hailing drivers should be excellent. The occupation does not require any formal education and has low barriers to entry. Applicants who can pass a background check and have a clean driving record should have no problem contracting with a ride-hailing company.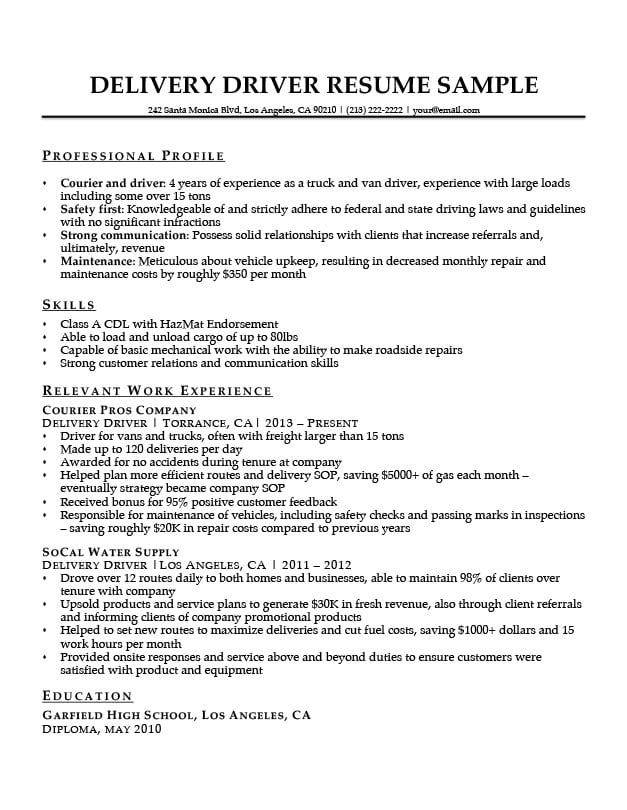 For more information about taxi drivers, chauffeurs, and paratransit drivers, visit
Taxicab, Limousine, and Paratransit Association
For more information about limousine drivers, visit
National Limousine Association
For more information about ride-hailing drivers, visit
For more information about commercial licensing, visit
Federal Motor Carrier Safety Administration
Recent Posts