Health educators teach people about behaviors that promote wellness. They develop and implement strategies to improve the health of individuals and communities.
They collect and analyze data to identify community needs prior to planning, implementing, monitoring, and evaluating programs designed to encourage healthy lifestyles, policies, and environments.
May serve as a resource to assist individuals, other healthcare workers, or the community, and may administer fiscal resources for health education programs.
This job appeals to people who want to work directly with people and have the autonomy to make decisions using their own judgment. It is one of the best healthcare careers for those who have an INFJ personality according to the Myers-Briggs style personality test. You can try the free personality test at 16personalities.com
Other Job Titles For Health Educator
Certified Diabetes Educator
Clinical Instructor
Community Health Consultant
Education Coordinator
Health Education Coordinator
Health Education Specialist
Health Educator
Health Promotion Specialist
Public Health Educator
Public Information Officer
What Do Health Educators Do?
Health educators typically do the following:
Assess the health needs of the people and communities they serve
Develop programs, materials, and events to teach people about health topics
Teach people how to manage existing health conditions
Evaluate the effectiveness of programs and educational materials
Help people find health services or information
Provide training programs for community health workers or other health professionals
Supervise staff who implement health education programs
Collect and analyze data to learn about a particular community and improve programs and services
Advocate for improved health resources and policies that promote health
These professionals have different duties depending on their work setting. Most work in healthcare facilities, colleges, public health departments, nonprofits, and private businesses.
People who teach health classes in middle and high schools are considered teachers. For more information, see the profiles on middle school teachers and high school teachers.
Health Educator Roles Depend on Where They Work
In Healthcare Facilities
Health educators may work one-on-one with patients or with their families.
They may be called patient navigators because they help consumers understand their health insurance options and direct people to outside resources, such as support groups or home health agencies.
They teach patients about their diagnoses and about any necessary treatments or procedures.
They lead hospital efforts in developing and administering surveys to identify major health issues and concerns of the surrounding communities and developing programs to meet those needs.
Health educators also help organize health screenings, such as blood pressure checks, and classes on topics such as installing a car seat correctly.
They also create programs to train medical staff to interact more effectively with patients.
On College Campuses
Health educators create programs and materials on topics that affect young adults, such as smoking and alcohol use.
They may train students to be peer educators and supervise the students' delivery of health information in person or through social media.
Health educators also advocate for campus-wide policies to promote health.
Public Health Departments
Health educators administer public health campaigns on topics such as emergency preparedness, immunizations, proper nutrition, or stress management.
They develop materials to be used by other public health officials. During emergencies, such as the coronavirus outbreak, they may provide safety information to the public and the media.
Some health educators work with other professionals to create public policies that support healthy behaviors and environments.
They may also oversee grants and grant-funded programs to improve the health of the public. Some participate in statewide and local committees dealing with topics such as aging.
Non-Profits
Health educators working for non-profits create programs and materials about health issues faced by the community that they serve.
They help organizations obtain funding and other resources.
They educate policymakers about ways to improve public health and work on securing grant funding for programs to promote health and disease awareness.
Many nonprofits focus on a particular disease or audience, so health educators in these organizations limit programs to that specific topic or audience.
For Private Businesses
Health educators identify common health problems among employees and create programs to improve health.
They work to develop incentives for employees to adopt healthy behaviors, such as losing weight or controlling cholesterol.
Health educators recommend changes in the workplace to improve employee health, such as creating smoke-free areas.
Health educators held about 58,590 jobs in 2019. The largest employers of health educators were as follows:
| | |
| --- | --- |
| Government | 24% |
| Hospitals; state, local, and private | 23% |
| Religious, grantmaking, civic, professional, and similar organizations | 8% |
| Individual and family services | 8% |
| Outpatient care centers | 7% |
Although most health educators work in offices, they may spend a lot of time away from the office to carry out programs or attend meetings.
Work Schedules
Most health educators work full time. They may need to work nights and weekends to attend programs or meetings.
Education
Health educators need at least a bachelor's degree in health education or health promotion.
Students learn theories and methods of health behavior and health education and gain the knowledge and skills they will need to develop health education materials and programs. Most programs include an internship.
Some health educator positions require candidates to have a master's or doctoral degree.
Graduate programs are commonly in community health education, school health education, public health education, or health promotion.
A variety of undergraduate majors may be acceptable for entry to a master's degree program.
Community health workers usually have some knowledge of a specific community, culture, medical condition, or disability. The ability to speak a foreign language may be helpful.
Licenses, Certifications, and Registrations
Some employers require health educators to obtain the Certified Health Education Specialist (CHES) credential, which is offered by the National Commission for Health Education Credentialing, Inc.
Candidates must pass an exam that is aimed at entry-level health educators who have completed at least a bachelor's degree.
To maintain their certification, they must complete 75 hours of continuing education every 5 years. There is also the Master Certified Health Education Specialist (MCHES) credential for health educators with advanced education and experience.
Health Educator is a Good Job Fit For
O-NET Interest Profiler Results
If your O-NET Interest Profiler results listed social as the primary interest and enterprising second, a job as a health educator could appeal to you. You can learn more about this free career test here.
According to O-NET Interest Profiler categories, social occupations frequently involve working with, communicating with, and teaching people.
These occupations often involve helping or providing service to others. As a health educator, you would be working with and teaching people about their health.
Enterprising occupations frequently involve starting up and carrying out projects.
These occupations can involve leading people and making many decisions. Sometimes they require risk taking and often deal with business.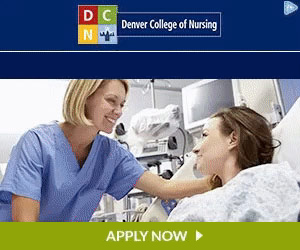 Health Educator Personality Type
If your Myers-Briggs personality type is INFJ, a health educator job is a must-have on your list of possible occupations. As an INFJ you love helping people and connecting on a deeper level.
An INFJ enjoys having meaning in their work, so helping people improve their health and the health of a community can be a rewarding line of work.
A job without meaning is just a paycheck. Don't know your personality type? You can take a free personality test at 16Personalities.
Educating others about their health gives you a chance to serve people one on one and bring ideas and information to them. You can counsel for people so they can feel better about their health.
Soft Skills Needed to be a Health Educator
Analytical skills. Health educators collect and analyze data in order to evaluate programs and to determine the needs of the people they serve.
Instructional skills. Health educators and community health workers should be comfortable with public speaking so that they can lead programs, teach classes, and facilitate discussion with clients and families.
Interpersonal skills. Health educators and community health workers interact with many people from a variety of backgrounds. They must be good listeners and be culturally sensitive to respond to the needs of the people they serve.
Problem-solving skills. Health educators and community health workers must think creatively about how to improve the health of the community through health education programs. In addition, they may need to solve problems that arise in planning programs, such as changes to their budget or resistance from the community they are serving.
Writing skills. Health educators and community health workers develop written materials to convey health-related information. Health educators also write proposals to develop programs and apply for funding.
Median Salaries For Health Educators for 50 States
The median annual wage for health educators was $55,220 in May 2019.
The lowest 10 percent earned less than $32,890 and the highest 10 percent earned more than $98,680.
This table is based on Occupational Employment Statistics data released March 31, 2020. The rates are as of May 2019.
Washington D.C. has the highest median income for Health Educators.
State
Median
Salary
District of Columbia
$93,670
Georgia
87,330
Rhode Island
78,490
Maryland
71,890
Connecticut
69,960
Delaware
66,010
Hawaii
64,630
Alaska
63,010
North Dakota
62,020
Washington
60,540
New Jersey
60,060
South Carolina
59,470
Massachusetts
59,420
New Hampshire
59,420
Louisiana
59,310
Vermont
59,230
Pennsylvania
58,140
Oklahoma
57,730
Minnesota
57,260
California
57,030
Iowa
56,450
Colorado
55,970
Kansas
55,870
New York
55,470
Indiana
55,280
Illinois
55,020
Wisconsin
54,850
Ohio
54,510
Idaho
54,260
North Carolina
52,570
Michigan
51,360
Nevada
50,690
Oregon
50,250
Texas
50,230
Virginia
49,500
Wyoming
49,100
Florida
48,920
South Dakota
48,840
New Mexico
48,030
Kentucky
47,350
Maine
46,870
West Virginia
46,370
Utah
46,210
Nebraska
45,850
Arizona
45,070
Tennessee
44,640
Missouri
44,370
Montana
44,300
Arkansas
42,700
Alabama
42,430
Mississippi
38,950
Puerto Rico
31,810
Most health educators and community health workers work full time. They may need to work nights and weekends to attend programs or meetings.
Are Health Educators in Demand?
Overall employment of health educators and community health workers is projected to grow 11 percent from 2018 to 2028, much faster than the average for all occupations.
Growth will be driven by efforts to improve health outcomes and to reduce healthcare costs by teaching people healthy behaviors and explaining how to use available healthcare services.
Governments, healthcare providers, social services providers want to find ways to improve the quality of care and health outcomes, while reducing costs. T
his should increase demand for health educators and community health workers because they teach people how to live healthy lives and how to avoid costly diseases and medical procedures.
Job Prospects
Community health workers who have completed a formal education program and those who have experience working with a specific population may have more favorable job prospects.
In addition, opportunities may be better for candidates who speak a foreign language and understand the culture of the community that they intend to serve.
Health educators may improve their job prospects by obtaining a certification.
Job Search Tools
For more information about health educators and community health workers, visit
Society for Public Health Education
American Public Health Association
For more information about the Certified Health Education Specialist (CHES) credential, visit
National Commission for Health Education Credentialing, Inc.
Data and job description provided by the Bureau of Labor Statistics, Occupational Outlook Handbook.
Recent Posts