Librarians help people find information and conduct research for personal and professional use. Their job duties may change based on the type of library they work in, such as public, academic, and medical libraries.
Are librarians a dying profession? No. Employment of librarians is projected to grow 6% by 2028 or at an average rate according to the U.S. Bureau of Labor Statistics.
As of May 2019, there were 135,690 librarians in the U.S. That number is projected to grow by more than 8,000 jobs.
This article from Syracuse University goes into the reasons librarians will survive in the digital age.
Librarian jobs appeal to and are a good match for people who want to do conventional work with people and have autonomy in completing projects.
This occupation is a good fit for the ISFJ and INFJ personality according to the 16 personalities style test based on the Meyers-Briggs assessment.
The profession requires you to enjoy organizing vast amounts of information so people can access it easily.
Other Job Titles
Catalog Librarian
Children's Librarian
Librarian, Library Director
Library Media Specialist
Public Services Librarian
Reference Librarian
School Librarian
Technical Services Librarian
Youth Services Librarian
What Do Librarians Do?
Librarians typically do the following:
Help library patrons conduct research and find the information they need
Teach classes about information resources
Help patrons evaluate search results and reference materials
Organize library materials so they are easy to find, and maintain collections
Plan programs for different audiences, such as storytelling for young children
Develop and use databases of library materials
Research new books and materials by reading book reviews, publishers' announcements, and catalogs
Choose new books, audio books, videos, and other materials for the library
Research and buy new computers and other equipment as needed for the library
Train and direct library technicians, assistants, other support staff, and volunteers
Prepare library budgets
In small libraries, librarians are often responsible for many or all aspects of library operations.
They may manage a staff of library assistants and technicians. In larger libraries, they usually focus on one aspect of library work, including user services, technical services, or administrative services.
Types of Librarians
User Services Librarians
User services librarians help patrons conduct research using both electronic and print resources. They teach patrons how to use library resources to find information on their own.
This may include familiarizing patrons with catalogs of print materials, helping them access and search digital libraries, or educating them on Internet search techniques.
Some user services librarians work with a particular audience, such as children or young adults.
Technical Services Librarians
Technical services librarians obtain, prepare, and organize print and electronic library materials. They arrange materials to make sources easy for patrons to find information.
They are also responsible for ordering new library materials and archiving to preserve older items.
Administrative Services Librarians
Administrative services librarians manage libraries, hire and supervise staff, prepare budgets, and negotiate contracts for library materials and equipment.
Some conduct public relations or fundraising for the library.
Academic Librarians
Academic librarians assist students, faculty, and staff in postsecondary institutions. They help students research topics related to their coursework and teach students how to access information.
They also assist faculty and staff in locating resources related to their research projects or studies. Some campuses have multiple libraries, and librarians may specialize in a particular subject.
Public Librarians
Public librarians work in their communities to serve all members of the public.
They help patrons find books to read for pleasure; conduct research for schoolwork, business, or personal interest; and learn how to access the library's resources.
Many public librarians plan programs for patrons, such as storytime for children, book clubs, or other educational activities.
School Librarians
School librarians, sometimes called school media specialists, work in elementary, middle, and high school libraries, and teach students how to use library resources.
They also help teachers develop lesson plans and find materials for classroom instruction.
Special Librarians
Special librarians work in settings other than school or public libraries. They are sometimes called information professionals.
Law firms, hospitals, businesses, museums, government agencies, and many other groups have their own libraries that use special librarians.
The main purpose of these libraries and information centers is to serve the information needs of the organization that houses the library.
Therefore, special librarians collect and organize materials focused on those subjects. Special librarians may need an additional degree in the subject that they specialize in. The following are examples of special librarians:
Corporate librarians assist employees in private businesses in conducting research and finding information. They work for a wide range of businesses, including insurance companies, consulting firms, and publishers.
Government librarians provide research services and access to information for government staff and the public.
Law librarians help lawyers, law students, judges, and law clerks locate and organize legal resources. They often work in law firms and law school libraries.
Medical librarians, also called health science librarians, help health professionals, patients, and researchers find health and science information. They may provide information about new clinical trials and medical treatments and procedures, teach medical students how to locate medical information, or answer consumers' health questions.
Where Librarians Work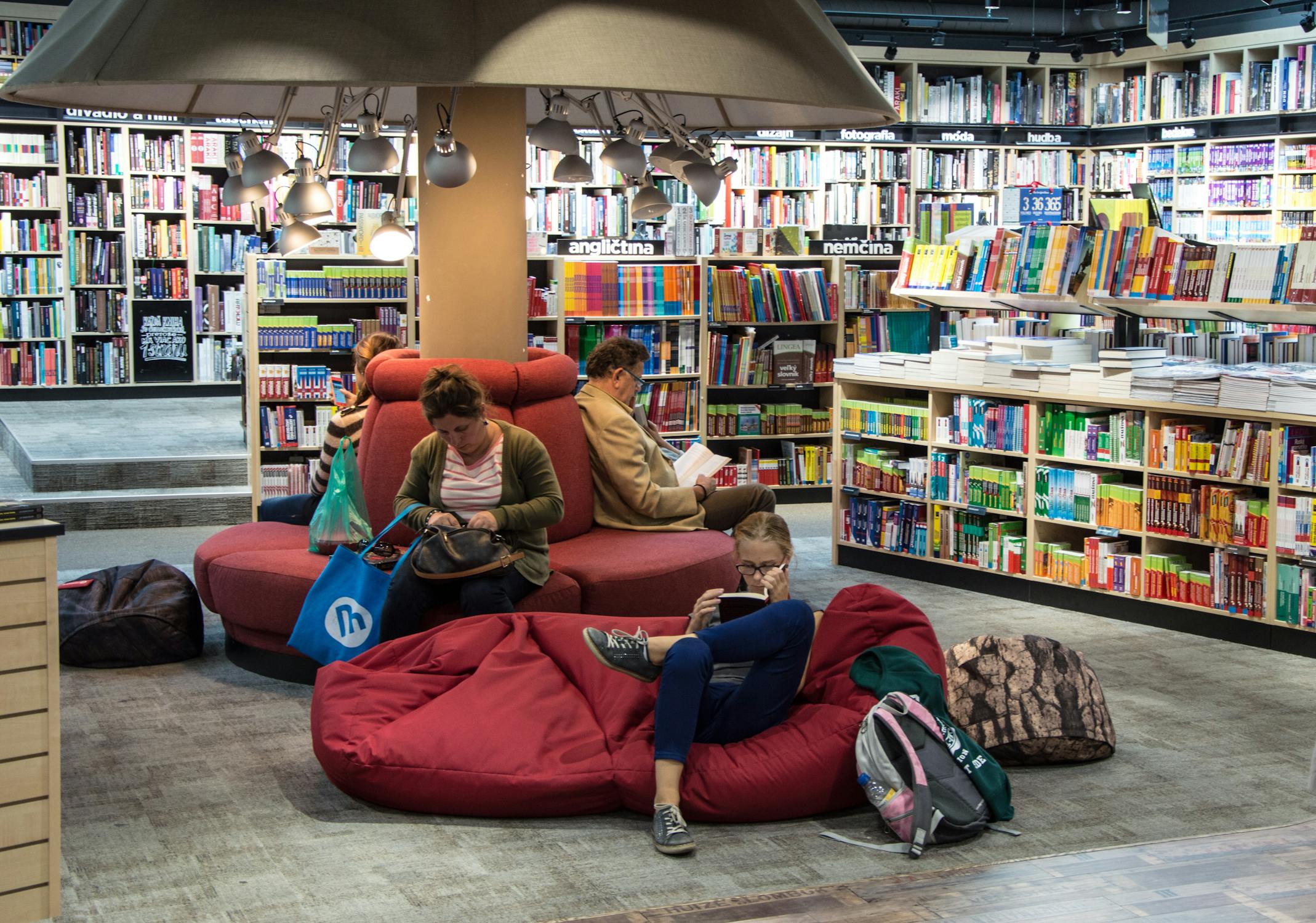 Librarians work in environments that support their classification. Those include public, academic, school, and special.
Public Library
Public libraries are created through legislation within the jurisdiction they serve. They receive taxpayer funding and serve the people who live in the area they serve.
Public libraries are usually overseen by a board of directors or library commission whose members live in the community.
Mission statements, service and collection policies are the fundamental administrative features of public libraries. Public librarians and public libraries are represented by the Public Library Association.
Academic Library
An academic library is a library that is an integral part of a college, university, or other institution of postsecondary education. It is administered to meet the information and research needs of its students, faculty, and staff.
The Association of College and Research Libraries is the professional association for this group of librarians.
Depending upon the institution, the library may serve a particular faculty or the entire institution. Many different types, sizes, and collections are found in academic libraries and some academic librarians are specialists in these collections and archives.
Some post-secondary institutions treat librarians as faculty, and they may be called professor or other academic ranks, which may or may not increase their salary and benefits.
Some universities make similar demands of academic librarians for research and professional service as are required of faculty.
School Library
A school library exclusively serves the needs of a public or private school.
The primary purpose is to support the students, teachers, and curriculum of the school or school district. In addition to library administration, certificated teacher-librarians instruct individual students, groups and classes, and faculty in effective research methods.
Audio-visual equipment service and/or textbook circulation may also be included in a school librarian's responsibilities.
Special Library
Special libraries perform a specific function to a particular set of people or an organization.
These might include news, law, medical, theological, government, nongovernmental organization, prison, corporate, museum, or any other type of library owned and operated by an organization.
They can be highly specialized, serving a discrete user group with a restricted collection area.
In an increasingly global and virtual workplace, many special librarians may not even work in a library at all but instead manage and facilitate the use of electronic collections.
How Many Librarians are There?
Librarians held about 135,690 jobs in 2019. The largest employers of librarians were:
| Industry | Employment |
| --- | --- |
| Elementary and Secondary Schools | 49,700 |
| Local Government, excluding schools and hospitals (OES Designation) | 41,650 |
| Colleges, Universities, and Professional Schools | 19,500 |
| Other Information Services | 9,310 |
| Junior Colleges | 4,820 |
OES
Most librarians typically work on the floor with patrons, behind the circulation desk, in the offices, or go on site visits. Some librarians have private offices, but those in smaller libraries usually share work space with others.
Work Schedules
Most librarians work full time. Public and academic librarians often work on weekends and evenings, and may work holidays.
School librarians usually have the same work and vacation schedules as teachers, including summers off.
Special librarians, such as law or corporate librarians, typically work normal business hours, but may need to work more than 40 hours per week to help meet deadlines.
Do You Need a Degree to Be a Librarian?
Librarians typically need a master's degree in library science. Some positions have additional requirements, such as a teaching certificate or a degree in another field.
.Students need a bachelor's degree in any major to enter MLS programs.
Some colleges and universities have other names for their library science programs, such as Master of Information Studies or Master of Library and Information Studies.
How Long it Takes to Earn a Degree
MLS programs usually take 1 to 2 years to complete.
Coursework typically covers selecting library materials; organizing information; and learning different research methods and strategies, online reference systems, and Internet search techniques.
The American Library Association accredits master's degree programs in library and information studies.
Search the ALAs database of accredited programs here.
Admissions Requirements to ALA Accredited Programs
Admission requirements vary from program to program, but according to the ALA guidelines for choosing a program, most programs require the following:
A bachelor's degree from a regionally accredited institution and a minimum GPA of 3.0.
GRE scores a few accept the MAT and some have no test requirements.
Several letters of recommendation and a statement of educational and professional objectives.
A personal interview.
TOEFL for students living outside of the U.S.
Other Considerations
Librarians working in a special library, such as a law, medical, or corporate library, usually supplement a master's degree in library science with knowledge of their specialized field. Some employers require special librarians to have a master's degree, a professional degree, or a Ph.D. in that subject. For example, a law librarian may be required to have a law degree or a librarian in an academic library may need a Ph.D.
Licenses, Certifications, and Registrations
Public school librarians typically need a teacher's certification.
Some states require librarians to pass a standardized test, such as the PRAXIS II Library Media Specialist test.
Some states also require certification for librarians in public libraries.
How to Be a certified librarian by state from The School Library Connection
A Librarian is a Good Job Fit For
O-NET Profiler Results
If your O-NET Interest Profiler results listed conventional, social and, enterprising as your top job wants, a librarian job might appeal to you. You can learn more about this free career test here.
According to O-NET Interest Profiler categories, conventional occupations frequently involve following set procedures and routines. These occupations can include working with data and details more than with ideas. Usually there is a clear line of authority to follow.
Social occupations frequently involve working with, communicating with, and teaching people. These occupations often involve helping or providing service to others. As a librarian, you would be working with library patrons and staff.
Enterprising occupations frequently involve starting up and carrying out projects. These occupations can involve leading people and making many decisions.
Sometimes they require risk-taking and often deal with business. Librarians have to lead staff, and decide how and what information should be presented to the public.
Librarian Personality Types
If your Meyers-Briggs personality type is ISFJ, librarian is a must-see on your list of possible occupations. As an ISFJ you love helping people and organizing information to increase understanding. You can take a free personality test at 16Personalities.
Being a librarian gives you a chance to serve people one on one within a system that has strong protocols and procedures. You can be there for people, but don't have to reciprocate by revealing much about yourself.
The INFJ personality type is a great fit for a librarian career.
The INFJ personality type is labeled as the "Advocate" or the "Idealist." INFJ personalities are creative, gentle, and caring.
They can be reserved, but under that cool, confident veneer, they are tuned in to what others are feeling.
You also want to understand why other people do what they do. You are conscientious and committed to your values.
You want to work for the common good and are good at making decisions that help you achieve that goal. A librarian works to bring people knowledge our. This job can be very appealing to a more social INFJ.
Important Qualities For a Librarian to Have
Communication skills. Librarians need to be able to explain ideas and information in ways that patrons understand.
Initiative. New information, technology, and resources constantly change the details of what librarians do. They must be able and willing to continually update their knowledge on these changes to be effective at their jobs in the varying circumstances.
Interpersonal skills. Librarians must be able to work both as part of a team and with the public or with researchers
Problem-solving skills. Librarians conduct and assist with research. This requires being able to identify a problem, figure out where to find information, and draw conclusions based on the information found.
Reading skills. Librarians must be excellent readers. Those working in special libraries are expected to continually read the latest literature in their field of specialization.
Technology skills. Librarians use technology to help patrons research topics. They also use computers to classify resources, create databases, and perform administrative duties.
How Much Does a Librarian Make?
A librarian makes an average annual salary of $61,920 as of May 2019. Half of all librarians made more than $59,500 a year with the top 10% of earners making more than $94,520.
| Industry | Hourly Average Wage | Annual Average Wage |
| --- | --- | --- |
| Elementary and Secondary Schools | $30.48 | $63,390 |
| Local Government | $26.95 | $56,060 |
| Colleges, Universities, and Professional Schools | $32.93 | $68,480 |
| Other Information Services | $27.99 | $58,230 |
| Junior Colleges | $32.06 | $66,680 |
OES
Median Salary For Librarians for 50 States
| Location | # Employed | Median Salary 2019 |
| --- | --- | --- |
| Alabama | 2,540 | $55,530 |
| Alaska | 360 | $69,390 |
| Arizona | 1,720 | $48,740 |
| Arkansas | 1,430 | $53,150 |
| California | 10,300 | $76,760 |
| Colorado | 2,060 | $59,710 |
| Connecticut | 2,410 | $69,760 |
| Delaware | 400 | $67,780 |
| District of Columbia | 1,260 | $86,510 |
| Florida | 4,970 | $54,200 |
| Georgia | 3,390 | $63,640 |
| Hawaii | 510 | $70,900 |
| Idaho | 540 | $43,530 |
| Illinois | 6,620 | $57,230 |
| Indiana | 2,580 | $45,680 |
| Iowa | 1,690 | $45,010 |
| Kansas | 1,790 | $44,510 |
| Kentucky | 2,000 | $59,140 |
| Louisiana | 2,650 | $53,390 |
| Maine | 850 | $51,510 |
| Maryland | 3,330 | $72,590 |
| Massachusetts | 4,730 | $69,590 |
| Michigan | 3,850 | $51,430 |
| Minnesota | 2,320 | $62,880 |
| Mississippi | 1,370 | $44,790 |
| Missouri | 2,260 | $50,480 |
| Montana | 530 | $50,230 |
| Nebraska | 930 | $56,020 |
| Nevada | 580 | $71,390 |
| New Hampshire | 1,070 | $54,830 |
| New Jersey | 4,240 | $67,770 |
| New Mexico | 700 | $46,750 |
| New York | 12,990 | $66,430 |
| North Carolina | 4,530 | $55,890 |
| North Dakota | 390 | $54,870 |
| Ohio | 4,810 | $50,440 |
| Oklahoma | 1,700 | $47,050 |
| Oregon | 1,380 | $63,850 |
| Pennsylvania | 5,400 | $55,260 |
| Rhode Island | 750 | $67,630 |
| South Carolina | 1,870 | $57,370 |
| South Dakota | 560 | $39,360 |
| Tennessee | 2,670 | $55,760 |
| Texas | 9,670 | $60,000 |
| Utah | 1,590 | $39,770 |
| Vermont | 640 | $45,780 |
| Virginia | 4,410 | $63,890 |
| Washington | 2,960 | $74,810 |
| West Virginia | 700 | $42,140 |
| Wisconsin | 2,290 | $54,790 |
| Wyoming | 390 | $52,550 |
| Guam | 60 | $58,060 |
| Puerto Rico | 1,180 | $38,330 |
| Virgin Islands | 50 | $53,000 |
Job Outlook is Average
Employment of librarians is projected to grow 6 percent from 2018 to 2028, about as fast as the average for all occupations.
Communities are increasingly turning to libraries for a variety of services and activities.
Therefore, there will be a continuous need for librarians to manage libraries and help patrons find information.
Parents value the learning opportunities that libraries present for children because libraries are able to provide children with information they often cannot access from home.
In addition, the increased availability of electronic information is also expected to increase the demand for librarians in research and special libraries, where patrons will need help sorting through the large amount of digital information.
However, budget limitations, especially in local government and educational services, may limit growth for libraries and librarians.
This table shows a list of occupations with job duties that are similar to those of librarians.
Job Search Tools
For more information about librarians, including accredited library education programs, visit
For information about medical librarians, visit
For information about law librarians, visit
American Association of Law Libraries
For information about many different types of special librarians, visit
Job description and occupational data for librarians were cited from the BLS Occupational Outlook Handbook.