Massage therapists treat clients by using touch to manipulate the muscles and other soft tissues of the body. The average salary as of May 2019 was about $47,000.
With their touch, therapists relieve pain, help heal injuries, improve circulation, relieve stress, increase relaxation, and aid in the general wellness of clients.
This is an attractive career to INFJ personality types who want to feel connected to the people they work with. It's a highly social and hands-on career choice.
Other Job Titles for Massage Therapists
Bodywork Therapist
Certified Massage Therapist (CMT)
Clinical Massage Therapist
Integrated Deep Tissue Massage Therapist
Licensed Massage Practitioner (LMP)
Licensed Massage Therapist
Massage Therapist
Medical Massage Therapist
Registered Massage Therapist
Therapeutic Massage Technician
Massage Therapist Duties
Massage therapists typically do the following:
Talk with clients about their symptoms, medical history, and desired results
Evaluate clients to locate painful or tense areas of the body
Manipulate muscles and other soft tissues of the body
Provide clients with guidance on stretching, strengthening, overall relaxation, and how to improve their posture
Document clients' conditions and progress
They Promote General Wellness
They use their hands, fingers, forearms, elbows, and sometimes feet to knead muscles and soft tissues of the body.
Massage therapists may use lotions and oils, and massage tables or chairs, when treating a client. A massage can be as short as 5–10 minutes or could last more than an hour.
Massage therapists talk with clients about what they hope to achieve through massage.
They may suggest personalized treatment plans for their clients, including information about additional relaxation techniques to practice between sessions.
Massage therapists can specialize in many different types of massage or modalities.
There are Different Kinds of Massage
Swedish massage, deep-tissue massage, and sports massage are just a few of the many modalities of massage therapy.
Most massage therapists specialize in several modalities, which require different techniques.
The type of massage given typically depends on the client's needs and physical condition.
For example, massage therapists may use a special technique for elderly clients that they would not use for athletes.
Some forms of massage are given solely to one type of client; for example, prenatal massage is given only to pregnant women.
Is a Massage Therapist a Good Job?
O*NET Interests
If your O-NET Interest Profiler results listed social as the primary interest and realistic second, a job as a massage therapist could appeal to you.
You can learn more about the free career test here.
According to O*NET Interest Profiler categories, social occupations frequently involve working with, communicating with, and teaching people.
These occupations often involve helping or providing service to others. You'll be counseling individuals on the best massage for their condition. You'll also work near people and have to be comfortable touching other people.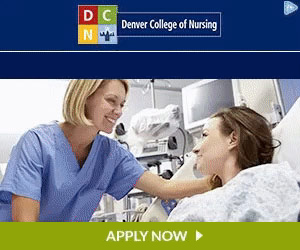 Massage Therapist Personality Type
If your Myers-Briggs personality type is INFJ, a job as a massage therapist should be on your list of possible occupations.
As an INFJ you love helping people and connecting with them on a deeper level. This career certainly does that.
INFJs enjoy having meaning in their work, so helping people feel better and relieve pain and stress can be rewarding. INFJs love working for themselves and massage therapy gives them the opportunity to be their own boss.
Don't know your personality type? You can take a free personality test at 16Personalities.
Related Healthcare Careers for INFJ
Where They Work
Massage therapists held about 107,240 jobs in 2019. The largest employers of massage therapists were as follows:
| | |
| --- | --- |
| Personal care services | 33% |
| Self-employed workers | 33 |
| Offices of all other health practitioners | 12 |
| Offices of chiropractors | 8 |
| Accommodation | 6 |
Some Work at Home
Some massage therapists travel to clients' homes or offices to give a massage. Others work out of their own homes. Many massage therapists, especially those who are self-employed, provide their own table or chair, sheets, pillows, and body lotions or oils.
Work Style Depends on the Massage Purpose
A massage therapist's working conditions depend heavily on the venue in which the massage is performed and on what the client wants.
For example, when giving a massage to help clients relax, massage therapists generally work in dimly lit settings and use candles, incense, and calm, soothing music.
In contrast, a massage meant to help rehabilitate a client with an injury may be conducted in a well-lit setting with several other people receiving treatment in the same room.
Injuries and Illnesses
Because giving a massage is physically demanding, massage therapists can injure themselves if they do not use the proper techniques. Repetitive-motion problems and fatigue from standing for extended periods are most common.
Therapists can limit these risks by using good body mechanics, spacing sessions properly, exercising, and, in many cases, receiving a massage themselves regularly.
Work Schedules
Many massage therapists work part-time. Because therapists work by appointment in most cases, their schedules and the number of hours worked each week vary considerably.
Moreover, because of the strength and endurance needed to give a massage, many therapists cannot perform massage services 8 hours per day, 5 days per week.
In addition to giving massages, therapists, especially those who are self-employed, may spend time recording clients' notes, marketing, booking clients, washing linens, and conducting other general business tasks.
How to Become a Massage Therapist
Massage therapists typically complete a postsecondary education program of 500 or more hours of study and experience, although standards and requirements vary greatly by state or other jurisdiction.
Most states regulate massage therapy and require massage therapists to have a license or certification.
Education
Education requirements for massage therapists vary greatly by state or locality.
Education programs are typically found in private or public postsecondary institutions.
Most programs require at least 500 hours of study for their completion; some programs require 1,000 or more hours.
High School Diploma and a Massage Therapy Program
A high school diploma or equivalent is usually required for admission to a massage therapy program. Programs generally include both classroom study and hands-on practice of massage techniques.
Programs cover subjects such as anatomy; physiology, which is the study of organs and tissues; kinesiology, which is the study of motion and body mechanics; pathology, which is the study of disease; business management; and ethics.
Programs may concentrate on certain modalities, or specialties, of massage. Several programs also offer job placement services and continuing education. Both full-time and part-time programs are available.
How Long Does It Take to Become a Massage Therapist?
The regulations and programs vary. Here is a list of the states that regulate massage therapy. Check your area's website to get all of the requirements needed to practice massage therapy.
Alabama Board of Massage Therapy
Alaska Board of Massage Therapists
Arizona State Board of Massage Therapy
Arkansas Department of Health
California Massage Therapy Council
Colorado Office of Massage Therapy Licensure
Connecticut Department of Public HealthDelaware Board of Massage and Bodywork
District of Columbia Board of Massage Therapy
Florida Board of Massage Therapy
Georgia Board of Massage Therapy
Hawaii Board of Massage Therapy
Idaho Board of Massage Therapy
Illinois Department of Financial and Professional Regulation
Indiana State Board of Massage Therapy
Iowa Board of Massage Therapy
Kentucky Board of Licensure for Massage Therapy
Louisiana Board of Massage Therapy
Maine Department of Professional and Financial Regulation
Maryland State Board of Massage Therapy ExaminersMassachusetts Board of Registration of Massage Therapy
Michigan Board of Massage Therapy
Mississippi State Board of Massage Therapy
Missouri Board of Therapeutic Massage
Montana Board of Massage Therapy
Nebraska Board of Massage Therapy
Nevada State Board of Massage Therapy
New Hampshire Advisory Board of Massage Therapists
New Jersey Board of Massage and Bodywork TherapyNew Mexico Massage Therapy Board
New York State Board for Massage Therapy
North Carolina Board of Massage & Bodywork Therapy
North Dakota Board of Massage
Ohio State Medical BoardOklahoma State Board of Cosmetology and Barbering
Oregon Board of Massage Therapists
Pennsylvania State Board of Massage Therapy
Junta Examinadora de Terapeutas de Masaje de Puerto Rico
Rhode Island Department of Health
South Carolina Board of Massage/Bodywork Therapy
South Dakota Board of Massage Therapy
Tennessee Massage Licensure Board
Texas Department of Licensing and Regulation
US Virgin Islands Department of Health
Utah Board of Massage Therapy
Virginia Board of Nursing
Washington State Board of Massage
West Virginia Massage Therapy Licensure Board
Wisconsin Massage Therapy and Bodywork Therapy Affiliated Credentialing Board
Soft Skills Needed to Become a Massage Therapist
Communication skills. Massage therapists need to listen carefully to clients in order to understand what they want to achieve through massage sessions.
Decisionmaking skills. Massage therapists must evaluate each client's needs and recommend the best treatment on the basis of that person's needs.
Empathy. Massage therapists must give clients a positive experience, which requires building trust between therapist and client. Making clients feel comfortable is necessary for therapists to expand their client base.
Integrity. Massage therapists often have access to client information such as medical histories. Therefore, they must be trustworthy and protect the privacy of their clients.
Physical stamina. Massage therapists may give several treatments during a workday and have to stay on their feet throughout massage appointments.
Physical strength and dexterity. Massage therapists must be strong and able to exert pressure through a variety of movements of the arms and hands when manipulating a client's muscles.
Time-management skills. Massage therapists must tailor an appointment to a client's specific needs. They must use their appointment time wisely to help each client accomplish his or her goals.
How Much Do Massage Therapists Make?
The average annual wage for massage therapists was $47,180 in May 2019.
The median wage, the wage at which half the workers in an occupation earned more than that amount and half earned less, was $42,820. The lowest 10 percent earned less than $21,810, and the highest 10 percent earned more than $80,630.
2019 Median Salary for Massage Therapists by State
Location
#
Employed
Median
Salary
Alaska
540
$83,840
Washington
5,060
$66,110
Oregon
2,150
$60,360
Hawaii
1,200
$56,950
Nebraska
220
$54,810
Massachusetts
2,540
$51,180
Minnesota
2,180
$50,520
Kentucky
910
$49,480
Maine
300
$48,340
Idaho
310
$48,130
New York
6,580
$47,350
Illinois
4,370
$47,270
Michigan
2,270
$46,330
New Jersey
3,080
$46,320
New Hampshire
460
$46,240
Colorado
5,490
$46,020
Texas
6,970
$45,090
Pennsylvania
4,000
$43,160
Utah
1,520
$42,510
Wisconsin
2,130
$42,510
Wyoming
110
$42,320
Arkansas
430
$42,230
Virginia
3,090
$41,490
Arizona
2,650
$41,400
New Mexico
400
$41,260
Tennessee
2,200
$41,110
Indiana
1,410
$40,870
District of Columbia
120
$40,660
North Carolina
2,980
$40,600
North Dakota
200
$40,600
Ohio
2,280
$40,410
Connecticut
1,140
$39,900
Montana
270
$39,640
Oklahoma
330
$38,530
Florida
8,320
$38,500
Iowa
810
$38,420
Vermont
400
$38,170
Missouri
1,290
$38,070
Maryland
1,460
$37,020
South Carolina
1,600
$36,740
Alabama
430
$35,500
California
16,330
$35,060
West Virginia
200
$32,500
Mississippi
200
$31,980
South Dakota
140
$30,910
Rhode Island
250
$29,150
Kansas
530
$26,190
Nevada
1,800
$25,200
Georgia
2,670
$24,460
Louisiana
670
$20,520
Puerto Rico
80
$19,790
Guam
160
$19,450
Most massage therapists earn a combination of wages and tips and may receive free or discounted massages as a benefit.
Many massage therapists work part-time. Because therapists work by appointment in most cases, their schedules and the number of hours worked each week vary considerably.
In addition to giving massages, therapists, especially those who are self-employed, may spend time recording clients' notes, marketing, booking clients, washing linens, and conducting other general business tasks.
Job Outlook Looks Bright
Employment of massage therapists is projected to grow 22 percent from 2018 to 2028, much faster than the average for all occupations. Continued growth in the demand for massage services will lead to new openings for massage therapists.
As more states adopt licensing requirements and standards for massage therapists, the practice of massage is likely to be respected and accepted by more people as a way to treat pain and to improve overall wellness.
Similarly, demand will likely increase as more healthcare providers understand the benefits of massage and these services become part of treatment plans. However, demand in some healthcare settings will be tempered by limited insurance coverage for massage services.
Massage also offers specific benefits to particular groups of people whose continued demand for massage services will lead to overall growth for the occupation. For example, many sports teams hire massage therapists to help their athletes rehabilitate from injuries and to relieve or manage pain.
The number of massage clinic franchises has increased in recent years. Many franchised clinics offer more affordable massages than those provided at spas and resorts, making massage services available to a wider range of customers.
Job Prospects
In states that regulate massage therapy, opportunities should be available to those who complete formal programs and pass a professionally recognized exam. However, new massage therapists should expect that it can take time to build a client base.
Because referrals are an important source of work for massage therapists, marketing and networking may help increase the number of job opportunities.
Joining a professional association also can help build strong contacts and further increase the likelihood of steady work. In addition, massage therapists may be able to attract a wider variety of clients by completing education programs in multiple modalities.
More Resources
For more information about careers in massage therapy, visit
Associated Bodywork & Massage Professionals
American Massage Therapy Association
National Certification Board for Therapeutic Massage & Bodywork
For more information about national testing and national certification, visit
Federation of State Massage Therapy Boards
For more information about accredited massage therapy programs, visit
Commission on Massage Therapy Accreditation
Job Search Tools
The job description and salary information is from the U.S. Bureau of Labor Statistics, Massage Therapists.
Recent Posts