Medical transcriptionists also called healthcare documentation specialists, listen to voice recordings from healthcare professionals and convert them into written reports.
They also review and edit medical documents created using speech recognition technology.
Transcriptionists interpret medical terminology and abbreviations as they prepare medical histories, discharge summaries, and other documents.
This occupation is conventional and realistic, meaning it's for people who want to work within established systems and doesn't have a lot of social interaction.
Other Job Titles for Medical Transcriptionists
Clinical Medical Transcriptionist
Documentation Specialist
Medical Language Specialist
Medical Secretary
Medical Transcriber
Medical Transcription
Medical Transcription Supervisor
Medical Transcriptionist
Radiology Transcriptionist
Transcriptionist
1. Medical Transcriptionists Must Listen and Interpret.
Medical transcriptionists listen to the recorded dictation of a doctor or other healthcare worker.
They must focus and transcribe the information into patient histories, exam notes, operative reports, referral letters, discharge summaries, and other documents.
2. Attention to Detail is Their Superpower.
Medical transcriptionists review and edit drafts prepared by speech recognition software.
They have to make sure that the transcription is correct, complete, and consistent in style. This means the document has:
Medical abbreviations and jargon written into the appropriate long form
No inconsistencies, errors, and missing information within a report that could compromise patient care.
Been reviewed and approved by the physician.
Been entered into the electronic health records (EHR) systems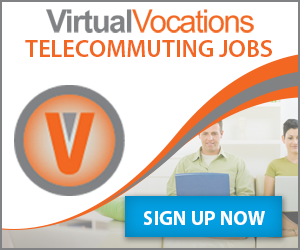 3. Speech Recognition Technology Has Streamlined the Transcription Process.
Traditionally, medical transcriptionists used audio playback equipment to listen to an entire dictation in order to produce a transcribed report.
Now medical documents can be prepared using speech recognition technology. software such as Crescendo Systems DigiScribe-XL, g-net solutions MTP, Nuance Dragon NaturallySpeaking Medical and Zydocs.
The software prepares the initial draft.
Then the transcriptionist listens to the voice file and reviews the draft for accuracy.
Transcriptionists use word-processing and other specialized software to prepare the transcripts, as well as medical reference materials when needed.
4. You Have to Know Medical Terms.
Medical transcriptionists must be familiar with:
medical terminology
anatomy
physiology
diagnostic procedures
pharmacology
treatment assessments
EHR systems
5. Most Medical Transcriptionists Work in Administrative and Support Services.
Of the 55,780 jobs in 2019, a third of these professionals worked in administrative and support services.
About a quarter of them worked in doctors' offices. This job is a popular option for people looking for work from home jobs.
| | |
| --- | --- |
| Administrative and support services | 33% |
| Offices of physicians | 23% |
| Hospitals; state, local, and private | 21% |
| Self-employed workers | 6% |
| Medical and diagnostic laboratories | 2% |
Most medical transcriptionists work full time.
Medical transcriptionists who work from home may work outside typical business hours and/or may have some flexibility in determining their schedules.
Their work can be stressful because they need to ensure that reports are accurate within a quick turnaround time.
6. How Long Does It Take To Become A Medical Transcriptionist? About 1 Year.
It takes about a year to get certified as a transcriptionist. Employers prefer to hire transcriptionists who have earned a certificate through vocational schools, community colleges or online.
Programs normally include coursework in:
anatomy
medical terminology
risk management
legal issues relating to healthcare documentation
English grammar and punctuation
Is This a Good Job Fit for You?
7. The Association for Healthcare Documentation Integrity Offers 2 Certifications.
Although certification is not required, some medical transcriptionists choose to become certified. The Association for Healthcare Documentation Integrity offers the Registered Healthcare Documentation Specialist (RHDS) and the Certified Healthcare Documentation Specialist (CHDS) certifications.
Both certifications require passing an exam and periodic retesting or continuing education.
The RHDS certification is for recent graduates with less than 2 years of experience and who work in a single specialty environment, such as a clinic or a doctor's office.
The CHDS certification is for transcriptionists who hold the RHDS designation.
In addition, CHDS candidates must have at least 2 years of acute care experience, including experience handling dictation in various medical specialties.
To maintain certification, medical transcriptionists must complete continuing education requirements every 3 years.
8. Medical Transcriptionists Make Pretty Good Money.
According to the U.S. Bureau of Labor Statistics, half of all medical transcriptionists made more than $33,380 in May 2019. The average salary of medical transcriptionists is $35,210 for 2019.
The lowest 10 percent earned less than $22,160, and the highest 10 percent earned more than $51,260.
2019 Medical Transcriptionist Median Salaries by State
State/ Area
#
Employed
Median
Salary
Minnesota
530
$44,470
New Jersey
970
$42,620
Wisconsin
1,260
$42,360
Vermont
100
$40,940
Wyoming
60
$40,530
Connecticut
600
$39,720
New Mexico
**
$39,180
Nebraska
790
$38,650
Ohio
1,380
$37,800
Kentucky
880
$37,350
Oklahoma
530
$37,090
North Dakota
260
$36,690
Iowa
450
$35,830
Pennsylvania
2,640
$35,770
Montana
160
$35,760
South Dakota
450
$35,760
California
5,270
$35,740
South Carolina
660
$35,580
Maine
130
$35,480
New Hampshire
260
$35,450
Missouri
1,470
$35,230
Nevada
1,040
$35,110
Oregon
1,470
$34,230
Louisiana
650
$34,160
Tennessee
1,190
$34,020
Colorado
770
$33,950
Rhode Island
180
$33,830
Washington
1,280
$33,420
Utah
400
$33,410
Mississippi
250
$33,400
West Virginia
390
$33,380
Alabama
720
$32,620
Kansas
960
$32,520
Arkansas
480
$31,890
Michigan
1,450
$31,740
Florida
4,440
$31,510
Georgia
1,930
$31,040
New York
2,700
$30,840
Illinois
1,790
$30,800
Virginia
2,560
$30,250
Maryland
1,320
$30,130
Idaho
400
$29,990
District of Columbia
80
$29,440
Alaska
160
$29,160
Texas
4,280
$29,080
Arizona
1,590
$28,540
Indiana
1,450
$28,130
Delaware
110
$28,070
Puerto Rico
140
$27,830
North Carolina
1,340
$27,430
Hawaii
180
$25,990
Massachusetts
1,000
$25,990
9. Employment is on the Decline, But These Are the Top Companies
Employment of medical transcriptionists is projected to decline 3 percent from 2018 to 2028. Technological advances have changed the way medical transcription is done.
Speech recognition and electronic health records (EHR) software advances often allow physicians to create some of this documentation in the moment, reducing the need for transcriptionists.
As healthcare providers seek to cut costs, some will contract out transcription services and not do transcription in-house.
Top Companies That Hire Medical Transcriptionists With Job Listings.
Spheris
Mmodal (formerly Medquist)
Transcend Services, Inc.
Is a Medical Transcriptionist a Good Job?
The definition of a good job is subjective. This job fits some people more than others. Here's what what you need to know to determine if this career is a good fit for you.
O*NET Interest Profiler Results
If your O-NET Interest Profiler results listed conventional as the primary interest and realistic second, a job as a medical transcriptionist could appeal to you. See other conventional jobs.
You can learn more about the free career test here.
According to O*NET Interest Profiler categories, conventional occupations frequently involve following set procedures and routines.
These occupations can include working with data and details more than with ideas. Usually there is a clear line of authority to follow.
Realistic occupations frequently involve work activities that include practical, hands-on problems and solutions.
They often deal with plants, animals, and real-world materials like wood, tools, and machinery. Many of the occupations require working outside, and do not involve a lot of paperwork or working closely with others.
This job appeals to people who want an established system to work within with little need for creativity or creating a new course.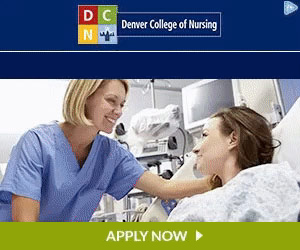 16 Personalities Match
ISTP
ISTPs are motivated by a desire to achieve and use their technical expertise. They want to deal with the tangible and love to built something concrete.
Although some ISTPs don't want to be stuck behind a desk, being a medical transcriptionist gives them the flexibility they crave.
ISTPs value efficiency and logic, and want flexibility in their work.
This form of introvert learns quickly and completes tasks on time and they like to work as part of a team.
Don't know your personality type? You can take a free personality test at 16Personalities.
Medical Transcriptionist Resume Examples
Recent Posts