Museum curators oversee collections of artwork and historic items, and may conduct public service activities for an institution.
Job activities depend on the museum, but they acquire objects and collections, keep records and catalog acquisitions and research future acquisitions.
Other Job Titles
Collections Curator
Collections Manager
Curator, Education Curator
Exhibitions Curator
Exhibits Curator
Gallery Director
Museum Curator
Photography Curator
Vertebrate Zoology Curator
What Do Museum Curators Do?
Acquire, store, and exhibit collections
Select the theme and design of exhibits
Design, organize, and conduct tours and workshops for the public
Attend meetings and civic events to promote their institution
Clean objects such as ancient tools, coins, and statues
Direct and supervise curatorial, technical, and student staff
Plan and conduct special research projects
They negotiate and authorize the purchase, sale, exchange, and loan of collections. They also may research, authenticate, evaluate, and categorize the specimens in a collection.
Curators often perform administrative tasks and help manage their institution's research projects and related educational programs.
They may represent their institution in the media, at public events, at conventions, and at professional conferences.
In larger institutions, some curators may specialize in a particular field, such as botany, art, or history.
For example, a large natural history museum might employ separate curators for its collections of birds, fish, insects, and mammals.
In smaller institutions with only one or a few curators, one curator may be responsible for a number of tasks, from taking care of collections to directing the affairs of the museum.
Museum Curator is a Good Job Fit For
O-NET Interest Profiler Results — Enterprising and Conventional
If your O-NET Interest Profiler results listed enterprising and conventional as your top job wants, a museum curator job might appeal to you. You can learn more about this free career test here.
According to O-NET Interest Profiler categories, enterprising occupations frequently involve starting up and carrying out projects.
These occupations can involve leading people and making many decisions.
Sometimes they require risk taking and often deal with business.
Conventional occupations frequently involve following set procedures and routines.
These occupations can include working with data and details more than with ideas. Usually, there is a clear line of authority to follow.
16 Personalities Results ISFJ
If your Meyers-Briggs personality type is ISFJ, museum curator is a must-see on your list of possible occupations. As an ISFJ you love details and organizing. You also want to work around people and help them. You can take a free personality test at 16Personalities.
Curating a collection in a museum would allow you to do both as you shape information to help people understand more about the world we live in.
Where Museum Curators Work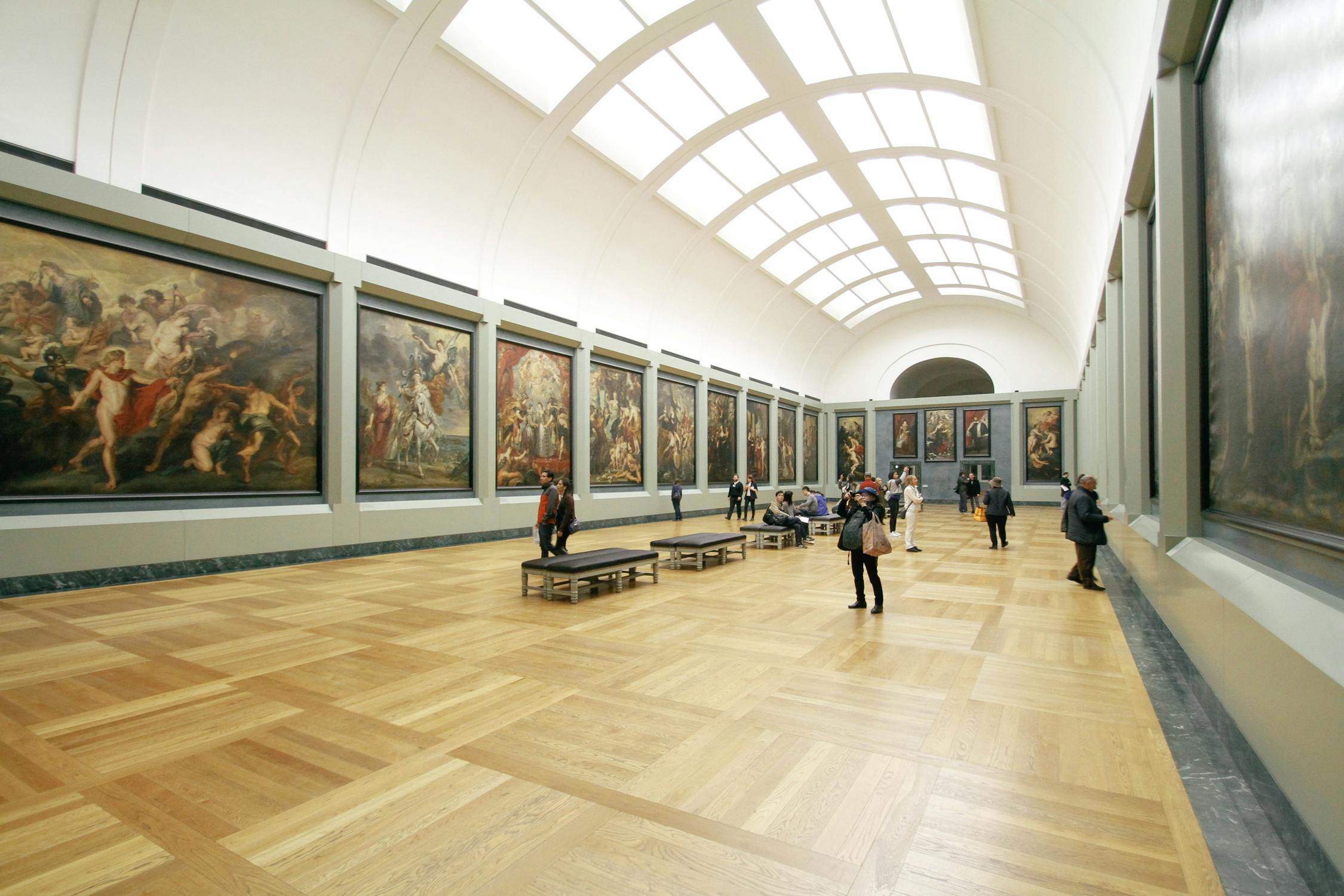 Curators held about 13,000 jobs in 2018.
The largest employers of curators were:
Museums, historical sites,
and similar institutions
42%
Government
23%
Educational services; state,
local, and private
17%
Depending on the size of the institution and the position they hold, they may work at a desk or spend their time working with the public, providing reference assistance and educational services.
Work Schedules
Most curators work full time.
Curators in large institutions may travel extensively to evaluate potential additions to the collection, organize exhibits, and conduct research.
However, for museum curators in small institutions, travel may be rare.
What Knowledge Do Museum Curators Need?
Curators typically need a master's degree in art history, history, archaeology, or museum studies. Students with internship experience may have an advantage in the competitive job market.
In small museums, curator positions may be available to applicants with a bachelor's degree.
Because curators have administrative and managerial responsibilities, courses in business administration, public relations, marketing, and fundraising are recommended.
Licenses, Certifications, and Registrations
Although most employers do not require certification, some archivists may choose to earn voluntary certification because it allows them to demonstrate expertise in a particular area.
Other Experience
To gain marketable experience, candidates may have to work part-time, as an intern or as a volunteer, during or after completing their education.
Substantial experience in collection management, research, exhibit design, or restoration, as well as database management skills, is necessary for full-time positions.
Career Advancement of Museum Curators
Top museum positions are highly sought after and are competitive. Performing unique research and producing published work are important for advancement in large institutions. In addition, a doctoral degree may be needed for some advanced positions.
Museum workers employed in small institutions may have limited opportunities for promotion. They typically advance by transferring to a larger institution that has supervisory positions.
Important Qualities
Analytical skills. Archivists, curators, museum technicians, and conservators need excellent analytical skills to determine the origin, history, and importance of many of the objects they work with.
Computer skills. Archivists and museum technicians should have good computer skills because they use and develop complex databases related to the materials they store and access.
Customer-service skills. Archivists, curators, museum technicians, and conservators work with the general public on a regular basis. They must be courteous, friendly, and able to help users find materials.
Organizational skills. Archivists, curators, museum technicians, and conservators store and easily retrieve records and documents. They must also develop logical systems of storage for the public to use.
Technical skills. Many historical objects need to be analyzed and preserved. Conservators must use the appropriate chemicals and techniques to preserve different objects, such as documents, paintings, fabrics, and pottery.
How Much Do Museum Curators Make?
The median annual wage for archivists, curators, and museum workers was $53,780 in May 2018.
Job Growth Looks Good
Employment of curators is projected to grow 10 percent from 2018 to 2028, faster than the average for all occupations.
Continued public interest in museums and other cultural centers should lead to increased demand for curators and for the collections they manage.
Additonal Resources
Association of Art Museum Curators
Association of Art Museum Directors
American Institute for Art Conservation
Job description, salary informations and job outlook provided by the U.S. Bureau of Labor Statistics, Occupational Handbook.
Recent Posts