These resume templates are organized by career stage, starting with high schoolers. As your career grows, your resume will become more complex. Using the right format for your career stage is important. It keeps every neat and showcases your value and talents.
If you're looking for a resume sample for a specific job, we have nearly 100 resume samples to choose from.
If you don't want to bother writing your resume, you can hire a resume writing service to do it for you. In this article, we compare the costs of the most popular resume writing services out there.
High School Resume Templates
High school students pursue part-time jobs to save money for college, spend on transportation and clothing and sometimes support their families. From retail to clerical work, to babysitting part-time work, even high school students need a sharp-looking resume to impress hiring managers.
Check out these fun resume templates from Canva, a free graphic design program.
These are a few other resume templates and a cover letter for high school students. Be sure to check out the post I wrote about writing a resume when you have no experience.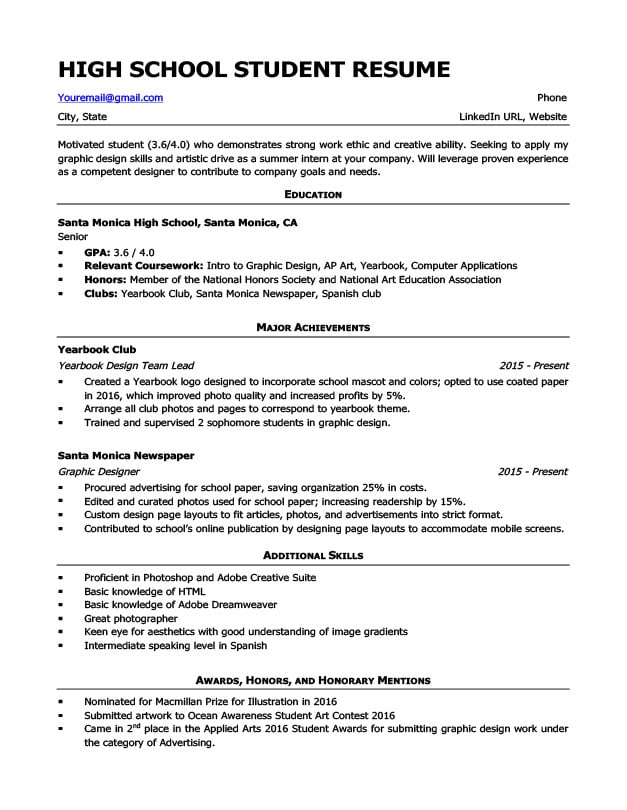 College Resume Templates
Entry-level Resumes
For an entry-level job, you want to highlight an internship, related part-time work experience and coursework. Relevancy is key to any resume, but especially one that lacks an in-depth work history. See the video above for an in-depth how-to on writing your first resume.
These resume templates are well-designed and fit nearly any job.
Mid-level Career Resumes
This basic resume style is perfect for a job searcher with some work experience. It has a professional profile section that highlights your robust work history.
Executive Resume Templates